Posted on 28. May, 2010 by Cansler Photography in High School Seniors, Portraits
Elizabeth came to us through a recommendation from a former senior client of ours Susannah Warren. We love that! Because Elizabeth and her mother were familiar with our work and the kinds of images we create, the consultation was full of ideas. How about her hair up? Or straight? Do you ever wear it straight? We're going outside so maybe shorts? Don't forget a coat or jacket! Yes, its summer but you don't want everything sleeveless. Accessories, accessories, accessories! And even with all that they still managed to surprise us. On the day of Elizabeth's shoot her mother walks me to the car and in the back is a zebra patterned bench! Quiet Elizabeth likes LOUD patterns!
As soon as we saw this flamenco inspired dress and the red flower we knew that the zebra bench was the perfect setting. She could be a senorita in an apartment in Madrid! She's got the curls, the lovely tan, and the right attitude!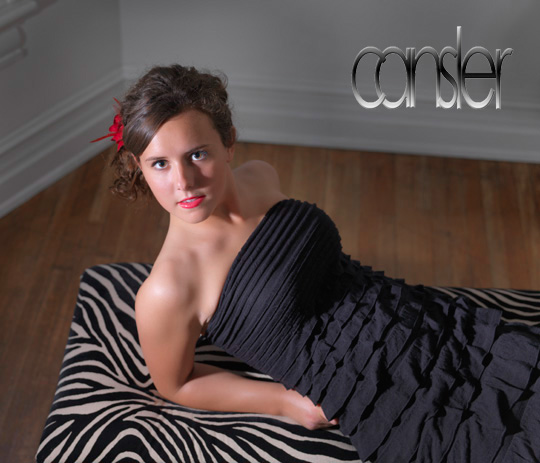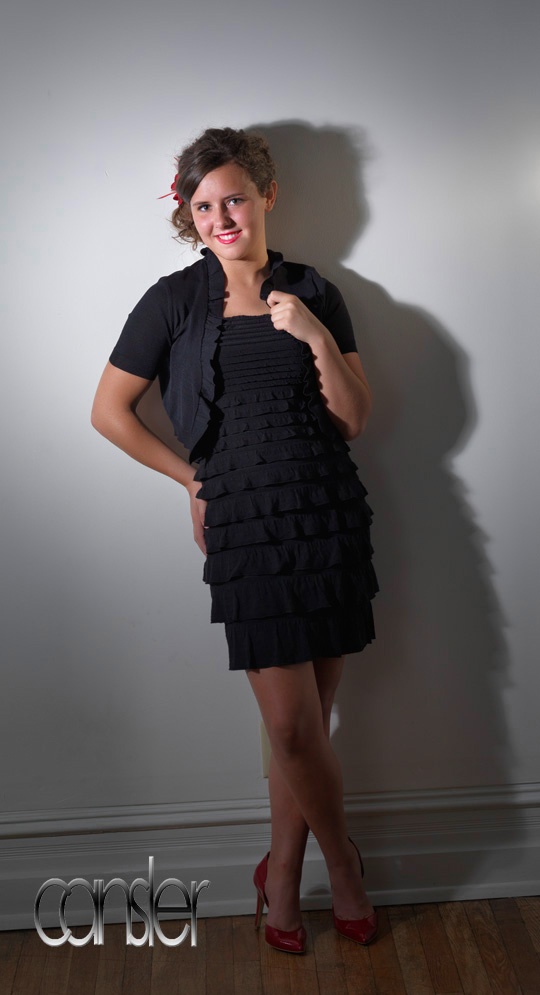 And moving further on our tour of Europe…. here she sits in a café in France, or maybe Italy. This is one of my favorites. Every time I've seen her Elizabeth has been in a cute top and shorts. To me this is her. I love this session! Tell us what YOU think!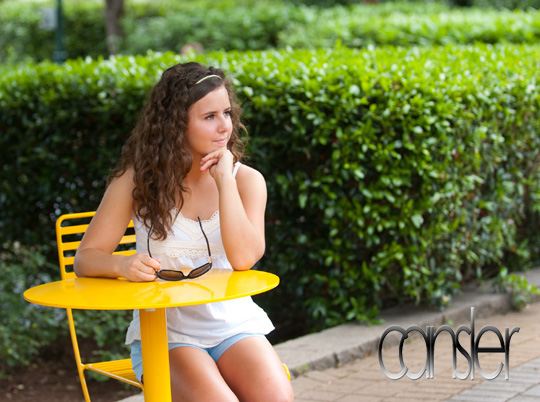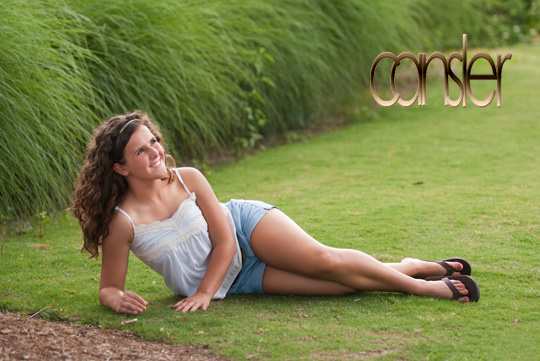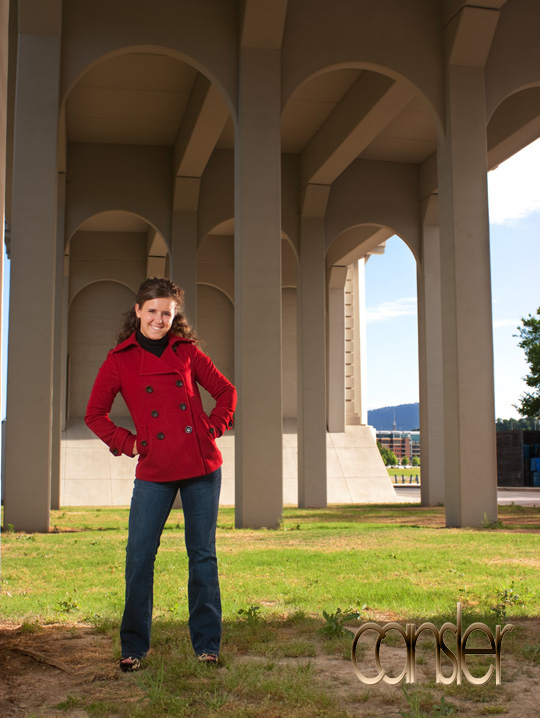 "I knew that Brad Cansler took amazing pictures.  He and Laura made my experience a lot of fun.  They made me laugh the whole time and they made me feel comfortable.  They spent a lot of time with me, making sure that everything was just right.  I loved every second of having my picture taken and then going back to look at them.  If you want to have fun while getting your pictures taken and also love the finished product, I would definitely recommend Cansler Photography."
Elizabeth Ault