Posted on 25. Jan, 2011 by Cansler Photography in Family, Portraits
Last year I had the pleasure of photographing Marcella's family, she was one of my neighbors who moved to Chattanooga  to help setup the Volkswagen plant. We met when Helen and I hosted the Fortwood Neighborhood Xmas party and just hit it off. Her family was a blast to work with and they ended up with some pretty cool photographs. Petra called and said that she had seen her friend Marcella's family portrait and wanted to discuss doing something unique also. She came in for the consultation and we discussed what she wanted, her family's style and personality. Since her husband travels a lot for Volkswagen we had to find a time to accommodate him.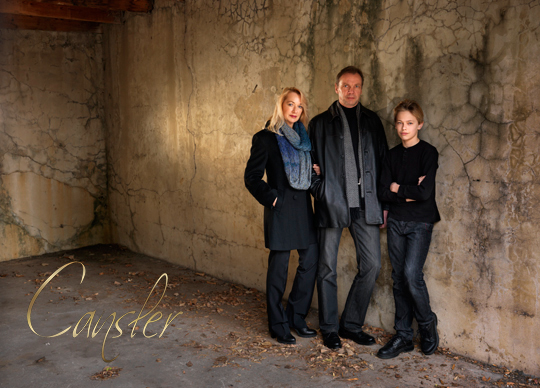 The day of the session was cold, rainy and just generally yucky. We started off outside against a wall were it wasn't  raining. We photographed the family with their coats on then did something with mom and dad without the coats. When Petra and I had talked in our interview I discovered that she liked photographs with a little more urban contemporary flair so that is what we focused on doing. After freezing outside we came in to the studio and proceeded to include the other member of the family "Flummi" the cat. Flummi behaved quite well and we were soon done. Petra and her husband were thrilled with the results and ended up with several cool images that they will be able to display proudly in their home.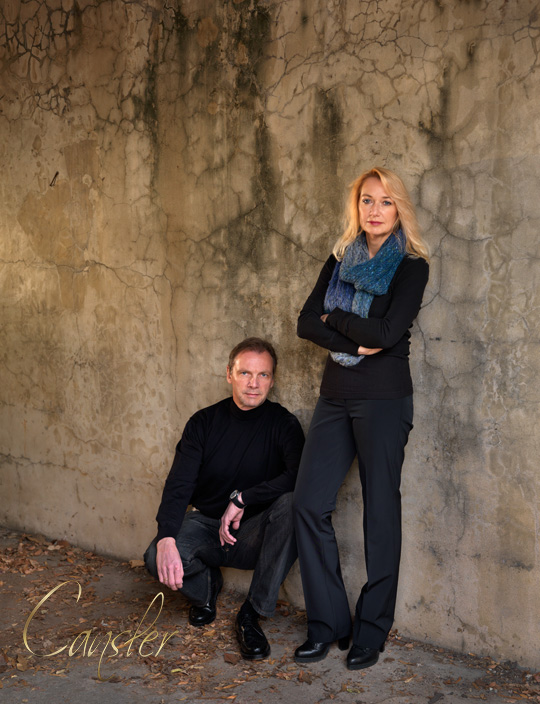 Petra also asked me to take some of images of the jewelry she designs for her website. We picked out a couple of her pieces and photographed her wearing them. It was a fun little diversion from my normal portraiture and to the right is one of the images. Her designs are pretty, contemporary and unique so I have included a link to her website. Check it out in the coming months as she adds more images. www.modern-jewelry.de