Posted on 09. Jun, 2017 by Cansler Photography in Family, High School Seniors, Individual, Pets, Portraits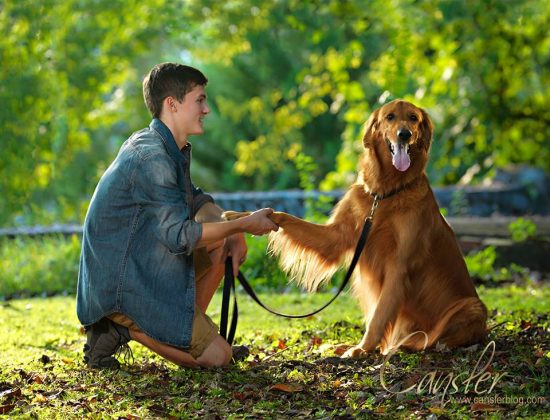 He's your child's best friend and your companion. He only knows how to give you consistent, unconditional love. He is a true member of the family.
You get up early each morning to take him out, you diligently puppy trained him, you bath him to keep him smelling and looking his best, but one day you look at him and realize he is not as young as he once was. However, his excitment when he sees you walk through the door never faded. Just like this handshake, his youth seems like it only lasted for a split second. Cherish him every day and never forget to give him treats.
Sir Winston has been featured in both of the Trimble boys senior portraits. These moments of growth captured with their beloved family pet will always be cherished by the family. Don't let time slip by. We know just how important your pet is and want to give you an opportunity to have a beautiful portrait of him. At the end of the day, our pets are not only our best friends but those who help us when we need it!