Posted on 02. Feb, 2016 by Cansler Photography in Uncategorized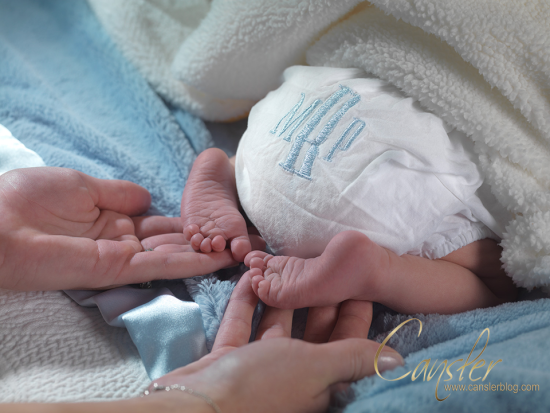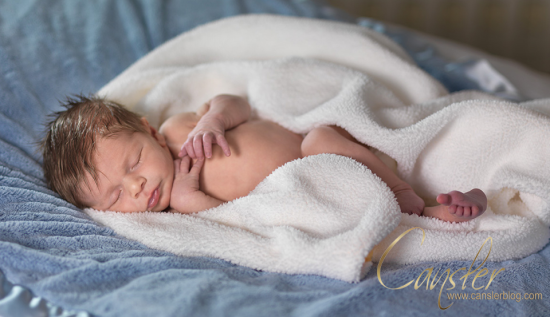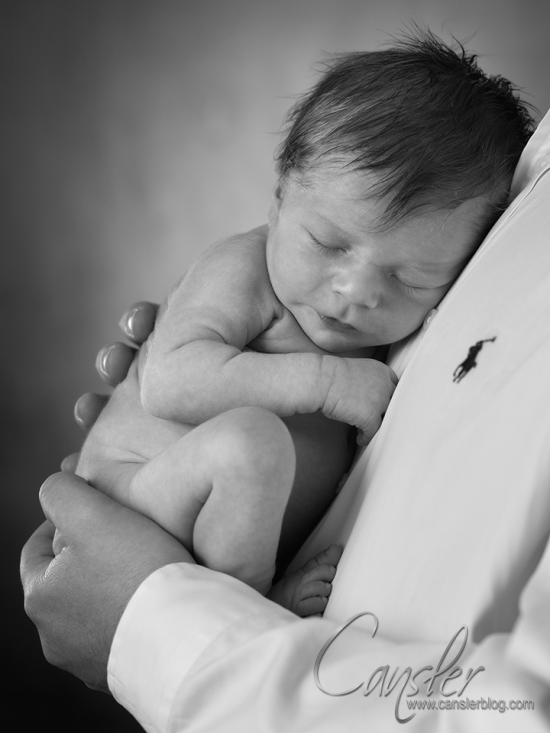 Over the last year we have had the pleasure of working with Web and Liz Raulston creating heirloom portraits of their son Parks. I recently sat down with Liz and asked her a few questions. Thanks Liz for letting me share excerpts from that interview.
Brad:  The first one is kind of a vague question.  If you feel comfortable would you mind sharing some of your thoughts and feelings about Parks' first year?
Liz:  Well I have been around kids and have baby sat since I was 12, I thought maybe it was the new mom thing, but I still feel like he has way more energy than the average child.  I have been told by his pediatrician and his teachers that he is very vocal and curious with high energy.
Brad:  When you came in for Parks' 10 day old session what was that like?  You had a brand new newborn, what were your feelings and emotions towards him and about doing the session?
Liz:  I was so nervous just because he had lost so much weight the week before and they had him on a supplement.  My main concern at first, was he even going to cooperate?  Is he going to sleep when you say to sleep?  Is he going to wake up screaming?  Do I need to feed him… all that stuff.  That was my main concern.
Brad:  You didn't need to worry…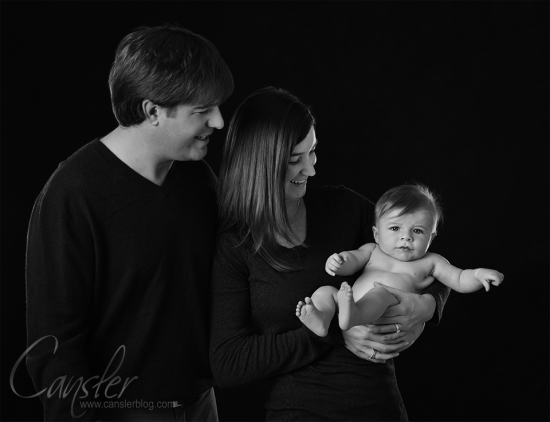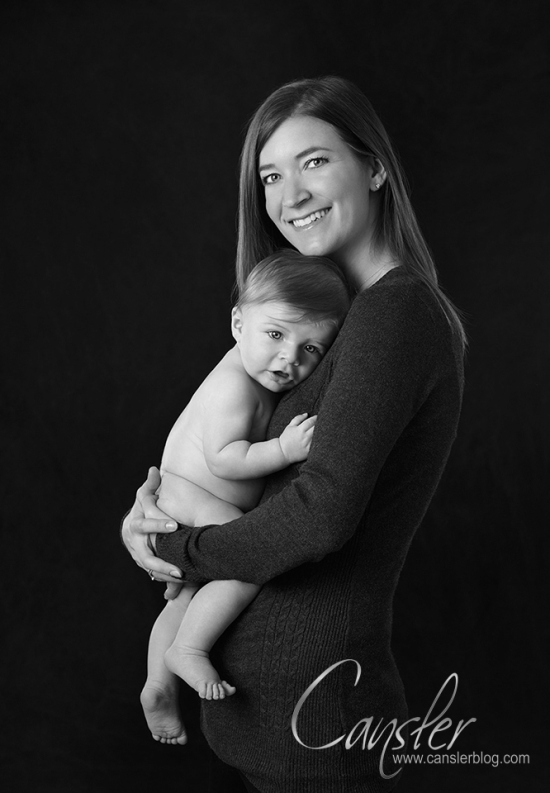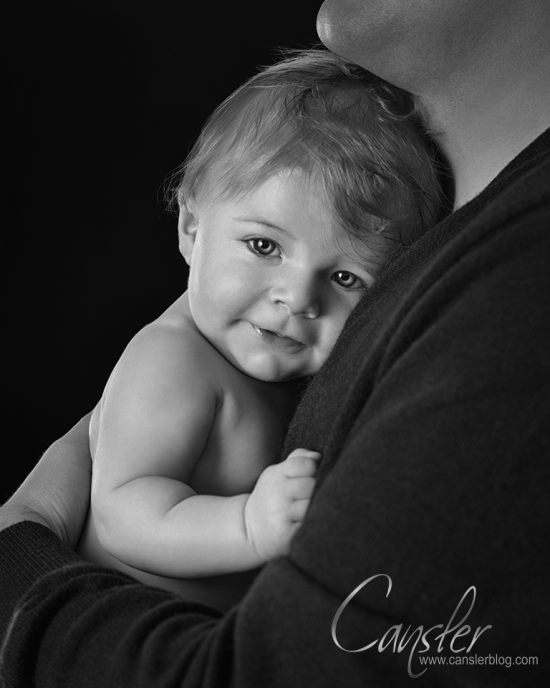 Liz:  I loved watching it happen.  I loved being able to see him curled up in his little outfit.  Or his little diaper cover.  I just love those images.  I remember getting a phone call that my best friend had her baby the morning that we were here.  We've been best friends since I was 5.  Our kids are 11 days apart and I just thought it's crazy getting new born pictures and my other friend is bringing her little girl into the world.  It was a crazy feeling, but it was so neat to know that I was going to have him photographed from 10 days to one year.  Amazing to see how different those images are.
Brad:  I can understand you being nervous about how he would perform but he did awesome.  Babies are just unpredictable; they do their own thing and we're here to facilitate their needs and moods.  Next thing I would like to ask is, what were you most excited about while we were creating portraits of Parks' first year?
Liz:  Definitely just seeing the changes… I mean as a new mom, I don't think I realized how much he would change in a month.  Much less three… so it's been really fun to see the different things you've picked out to do each time we've come and how different those images are.  I looked at it this morning just from newborn to 9 or 10 months it's so unbelievable to see how much he's changed.  I've looked through the album several times since Christmas with my husband Web, it's so fun to see.
Brad:  Well it's just such a neat thing to see the transitions.  As a parent you see them every day and it's often easy to forget the progress that they've made, then you see those milestones.  As you look at the portraits in the book, it's like oh gosh I remember that, or ooh I remember that stage.
Liz:  It's crazy.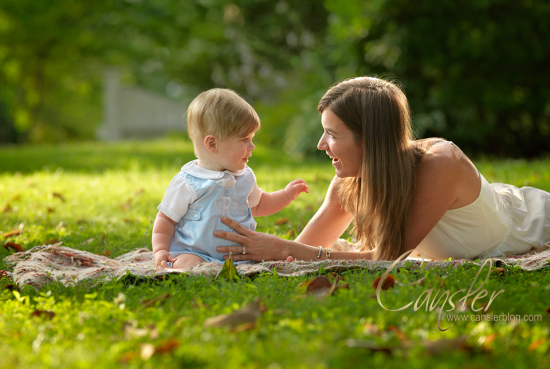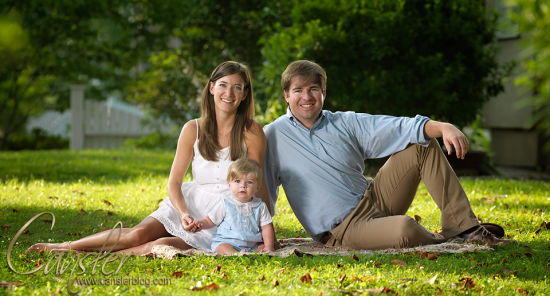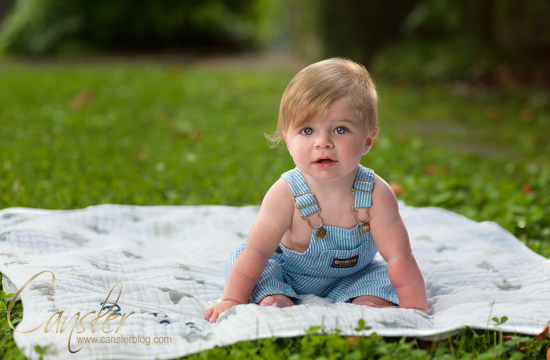 Brad:  Why was creating a portrait legacy of Parks' first year important to you?
Liz:  I think one of the biggest things was, I didn't want to have a ton of pictures made and then not have anything to do with them.  We don't have a lot of wall space and I knew I'd want to order like a thousand pictures.  Would I get frames for those?  Where would I put them?  Then you described this book.
Brad:  You didn't want a shrine in your house?
Liz:  I didn't, well of course I did, but (laughing).  When you described this book I just loved the idea because I knew I could pick out my favorite pictures from the first year and have them in an album created for me.  Thinking about how much they change that first year and how dramatic it would be, I knew I wanted to have that captured.
Brad:  If you could change anything, what would it be?
Liz:  Oh my god this is funny.  You are going to laugh.  In his newborn pictures I think his hair looks greasy.  He had so much hair.  I actually talked to Webb about that last week, we had a friend with a newborn come over and she has a ton of hair.  She kept saying, it always looks so greasy… and I was like well look at this… his hair looks greasy to me there, but it's that newborn hair.  So I wish I had given him a bath that morning.  That's the first thing that came to my mind.
Brad:  Oh my gosh, that is so funny.
Liz:  I mean I love my pictures.
Brad:  I understand, but that's typical of baby's that are newborn.  If you look at my daughters photographs when she was 10 days old, it kind of has that look because you're not really suppose to bath them that much at that age.
Brad:  That's too funny.  Now that you have all the portraits we created from Parks' first year, what do those mean to you?
Liz:  Really, just one of the greatest things is sharing it with my parents and Web's parents.  When they all came over on Christmas Eve, and my parents, Christmas day, they hadn't seen the last several months of pictures.  It's funny how much my dad and Web's dad are in love with him.  Also, to see my mom and my mother-in-law go through the book.  It's just, really fun to share.  Even the great grandmother's have both enjoyed looking at the photographs too.  Being able to give the grandmothers a gift that they love, being able to share is so fun.
Brad:  I already know the answer to this but I'm going to ask you anyway.  Where did you hear about us and why did you choose to call us?
Liz:  When I found out I was pregnant I didn't know any photographers in Chattanooga.  Since I am not from here I wasn't familiar with anyone and my friends had older kids.  Webb told me to give you a call.  His mom had used you for his Senior pictures.  I remembered the pictures that were hanging on the wall in his parents house.  You reminded me of a photographer my parents used in Knoxville when I was growing up…  So I called and spoke with Carla and described what I wanted and then came and met you; you were exactly what I wanted!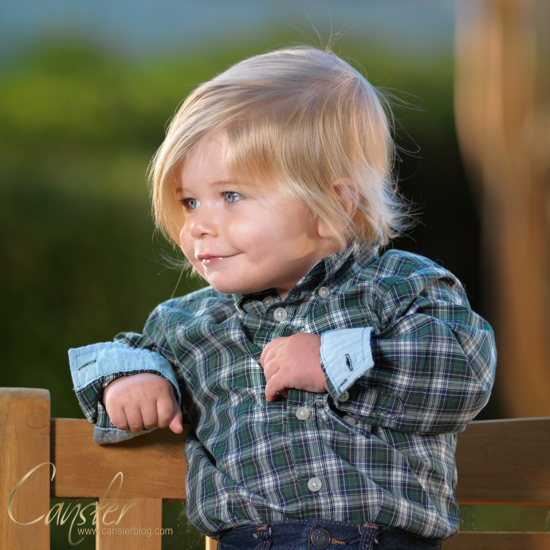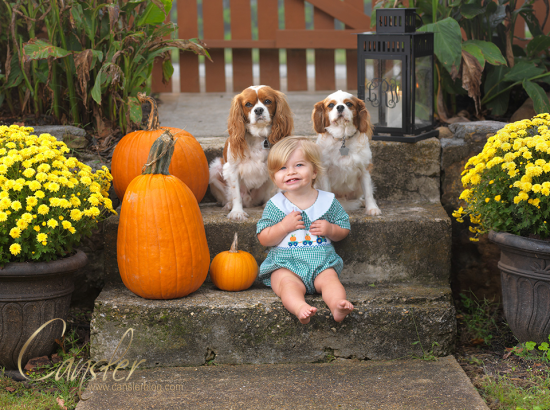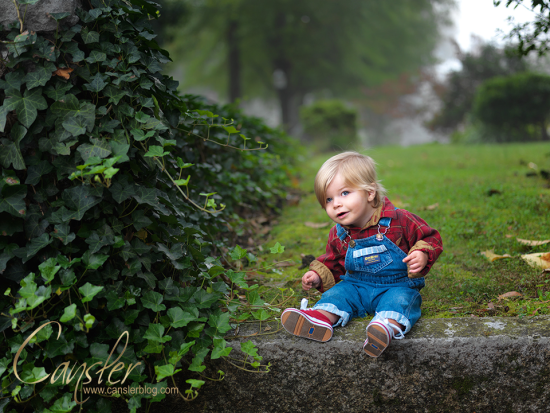 Brad:  Curious, what have you liked best about your experience working with us?
Liz:  The best thing is that there's no pressure.  I mean I can describe what I want, and you have such a clear vision of what you want to do, that it ends up always being exactly what I wanted.  Sometimes I have a hard time explaining it and then when you set everything up for the photographs and it's exactly what I wanted.  Also, you don't make me feel pressured to do things that I don't want to do.  If there's something I'm very adamant about, you'll photograph it, then we can always look and see if we like it or not.  I like being able to pick out my outfits, communicate with you over email, decide what's going to work best and then you just take that and run with it.
Brad:  Liz it has been such a privilege and so much fun working with your family over the last year!