Posted on 15. Jul, 2011 by Cansler Photography in Children, Portraits, Uncategorized
Lisa told me at our annual Santa party last December that she wanted to do an art piece for their home in spring. We made a note to call her in April to discuss the specifics. When I called she said they loved going to the Lula Lake Land Trust on Lookout Mountain and asked if I thought it would be a good location. I told her that I had never been there but would love to look at it. We made arrangements for me to check it out and see the possibilities; after driving forever and then hiking around I decided it was worth the effort! I told her what time of day would be good and we scheduled the session for several weeks later.
The day of the session was beautiful the girls were amazing and the images turned out great. They had a blast looking for snails and minnows and also wading in the creek. It was a miracle that neither of them fell in the water and became soaked.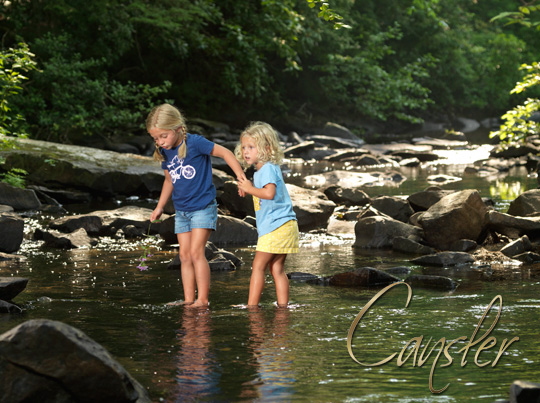 With a little planning and effort you can create personal art for your home that is original and brings back wonderful fond memories.