Posted on 05. Mar, 2011 by Cansler Photography in Children, Portraits
This is part of our ongoing Short Takes series.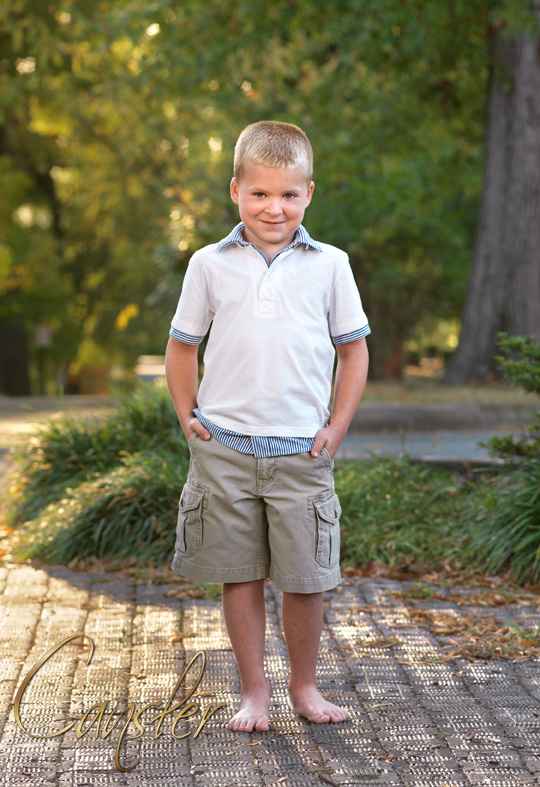 Landon has been coming to have his portrait taken by Brad for several years. And it shows! He is fully cooperative, following Brad's instructions perfectly. He knows the difference between "tilt your head" and "turn your head". And he is patient, which for a 6 year old is an amazing achievement! And this, ladies and gentlemen, is the result of a wonderfully behaved, truly sweet boy and a great photographer working together to create a personalized work of art.