Posted on 29. Oct, 2010 by Cansler Photography in High School Seniors, Individual, Portraits
Hattie's hair is naturally that sun-kissed blonde shade. Don't hate her because she's beautiful (you should be smiling here)! Her style and clothing were simple but chic. So we tailored her session to match.  We always do this but for Hattie we kept cutting out background busyness. It just took away from her naturally easygoing personality. And we want our images to reflect the person, not have a "Cansler" look. So we looked for simple but elegant, classic but not stuffy. Just like this gorgeous girl herself.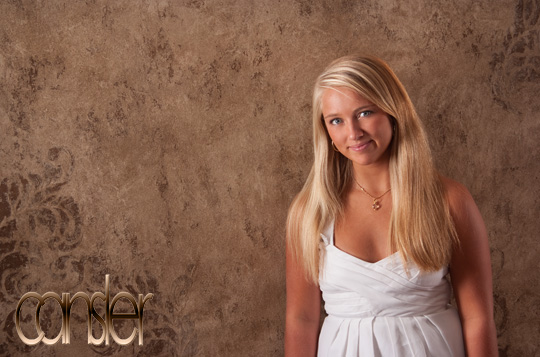 Such a sweet smile for a sweet girl! And her personality matches. We had so much fun with Hattie and her mom. The wind was blowing and Hattie's hair would fly in her face after every shot! But she never complained or seemed annoyed. She kept her smile and high spirits the whole time.