Posted on 11. Oct, 2010 by Cansler Photography in High School Seniors
Rebecca's dad called to schedule a segment of her Ultimate senior session. I knew we were going to do some images at their home because when I had photographed Rebecca's brother several years ago we had done several cool images at their home. Dad and I set up a date in the evening but a little later he called back and asked if we could make it in the morning. He said mom loves the fog coming off the lake this time of year, I said sure but I need you to tell me what time the sun breaks over the trees. Well we scheduled the session for 7:00am! When we arrived for the session it was still dark out but we took the opportunity to choose clothing for what we were going to be doing. The great thing about going to clients homes is that I get to raid their closet and pick out exactly what I want for the different looks. The dawn was just starting to break so we went to the lake and created several images before the sun broke the tree line.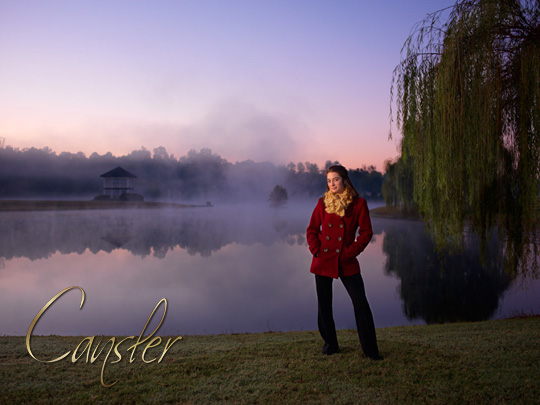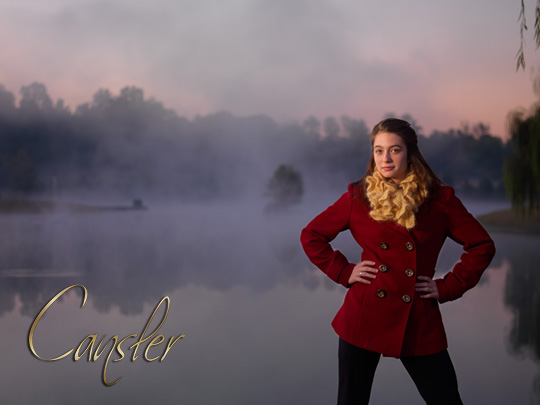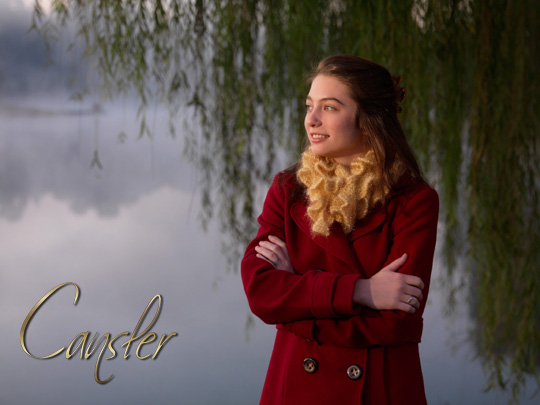 After that we had a clothing change and went to the barn. Mom was giving me a hard time because she said she expected me to just run up and take a couple of shots. Well she should have known better, we lugged our lighting equipment up the ladder to the hayloft and proceeded to have fun with a very different look.
Lastly we went down to the creek to capture the beautiful light of early morning. So far I haven't mentioned  that it was very cool. When we arrived at the creek the thermometer had climbed all the way up to 41 degrees! Anyway Rebecca was tough and preceded to pretend that it was warm.