Posted on 03. Sep, 2010 by Cansler Photography in High School Seniors, Individual, Portraits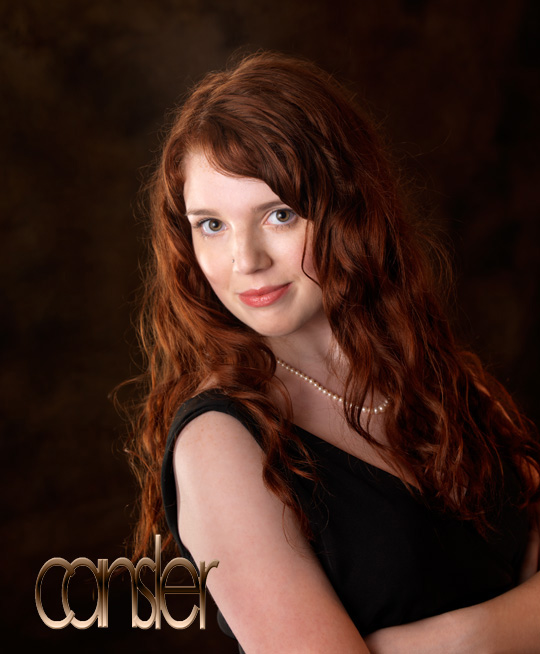 She has red hair. Her name is Arielle (that's Ah-ree-elle). Cue the Disney music! Ok, so she's not a mermaid, but she was named after one. And she has the quirky, spunky personality required to pull it off without any bit of cheesiness. She's our own Cansler Princess. Ok ok, I'll stop the Disney references.
This session was one of those times where Brad and I really got to play. Arielle and her mother like more contemporary, fashion-y photography. Yes, they wanted Arielle to look beautiful in them but she didn't have to be staring right at the camera every time. Fun!!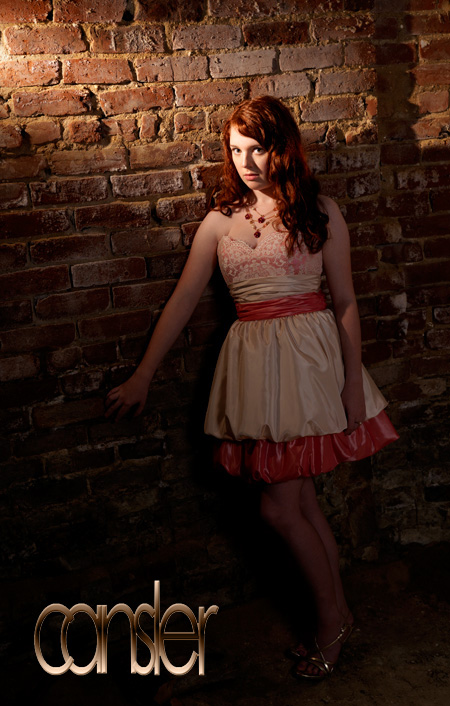 The wildest thing was inspired by the dress Arielle brought in. That gorgeous champagne color with pink accents. And its short! As soon as I saw it I pictured a modern fairytale princess peering out a window. Of course this meant – to the basement we go! I literally cannot find the words to say how much I love this photograph!