Posted on 06. Aug, 2010 by Cansler Photography in High School Seniors, Individual, Portraits, Uncategorized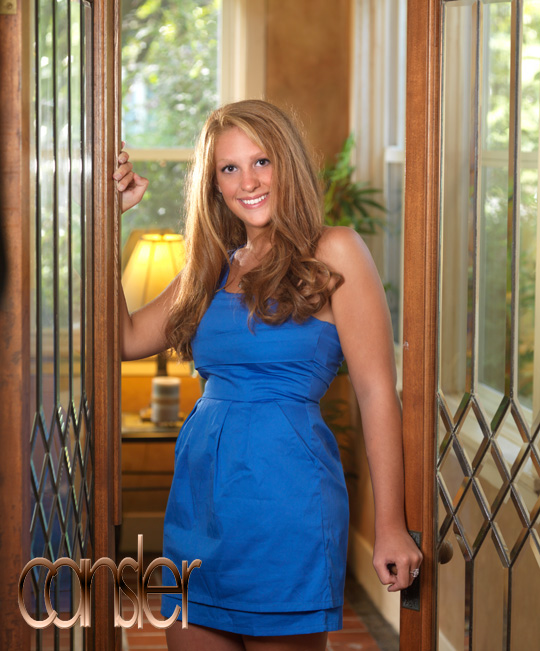 The first thing I noticed about Kathleen was her gorgeous hair. its a  perfect golden-red shade; the kind you can't get from a bottle. The next was how great her smile is. Kathleen is such a sweet person and you can see that in her smile. Brad and I found out that unlike a lot of out senior girls Kathleen LOVES dresses. In fact her favorite outfit from the shoot was the striped dress in the photo below.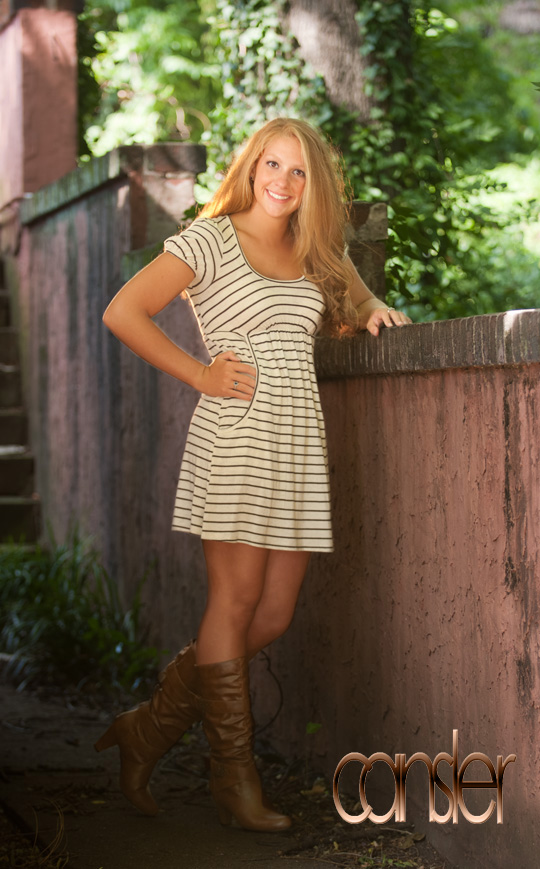 The last two photos were actually taken at an additional session in which she was very kind to take part. Brad got another of his "ideas", but this time he didn't even tell me until an hour before the session, and then only because he needed help to set up! Very cool concept though and I love the images.