Posted on 09. Aug, 2010 by Cansler Photography in High School Seniors, Individual, Portraits
Andrew was just an all around good guy. Easy to work with, willing to be out in the hot sun, though it wasn't quite up to the 110 degree heat index we're now experiencing. We had a great time with him. Most of his photos are outside because the area around the studio is just perfect for senior sessions. We get the traditional 'pretty' ones that mom wants, AND the cool ones the YOU want! For example, the nice one of Andrew under the tree is what we would call traditional.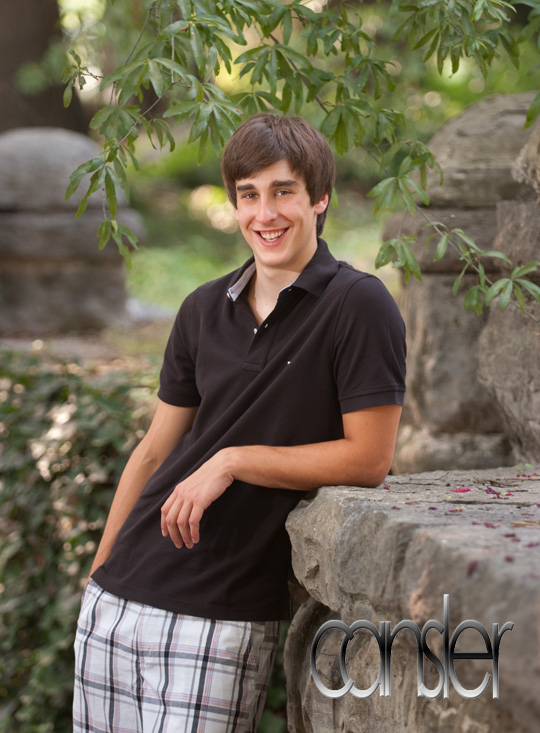 This is my favorite. Cool graphic tee, gritty urban setting.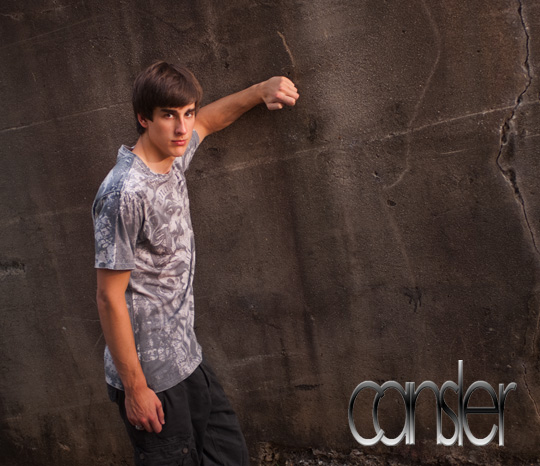 And here is the one that will hold memories for Andrew. See his class ring? It is now MIA, most likely at the bottom of a lake. But hey, I bet he had fun water skiing!