Posted on 23. Jun, 2010 by Brad Cansler in He-Said-She-Said
We didn't get up for sunrise!  At some point during the night Brad shut off the alarm on his phone so we slept in.  Yea!  If we go to bed at mid-night every night but get up at 4:30 every other morning, I might be able to handle that.  As we headed out, Cindy gave us some cinnamon rolls they had made for breakfast.  When we first arrive at Snow Line Lodge yesterday we weren't too sure we had made a very good choice.  As we left, Sydney asked if we could come back and stay here again!
First stop was the ranger station to get a cancellation stamp and a junior ranger program.  We ate our Trader Joe's breakfast and Cindy's cinnamon rolls at a picnic table on the way to Grant Grove.  It almost made me want to start camping again.  The sun was warm, the air was cool, the sky was blue, the trees were magnificent and we had good food.  What more could anyone ask for.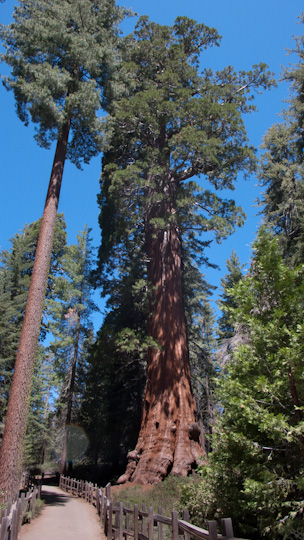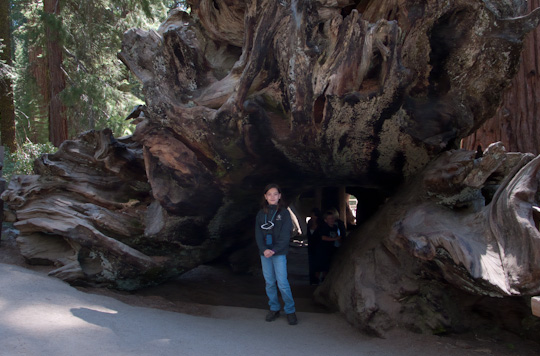 Sydney was pretty amazed by the size of the Sequoia's.  We had just been at Muir Woods earlier this week so she had seen the Coastal Redwood giants.  The Sequoia's are totally different.  We walked the path around Grant Grove and ran into a ranger right at the beginning.  She showed us some old photographs that they had uncovered from the early 1900's that showed groups of people standing with some of the same trees that we were standing in front of.  Of course that was just a drop in the bucket as far as the age of these trees goes.  Sydney was able to walk thru a fallen Sequoia – though it seemed like it must have been more of a baby when it fell based on the size.
When we arrived at the General Grant tree it was pretty impressive.  You have to look up and up and up.  It was proclaimed the Nation's Christmas Tree in 1926.  It is also a National Shrine, the only living memorial to those who died in war.  We learn all kinds of information letting Sydney participate in the junior ranger programs.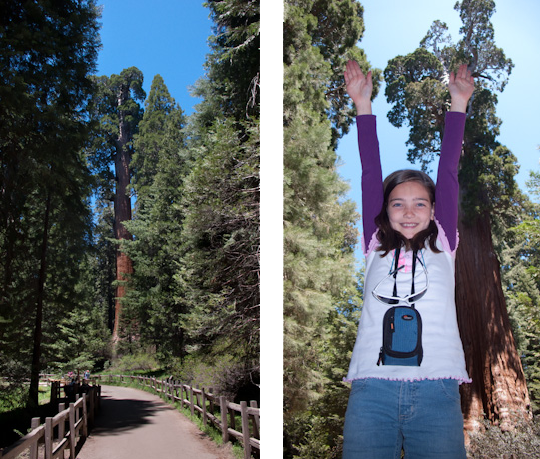 Finally we headed down into Kings Canyon.  We stopped at the spot we scouted last night and it was a great spot for sunrise – we just weren't there at sunrise.  Hume Lake was beautiful but not the smooth-as-glass lake we had seen the night before.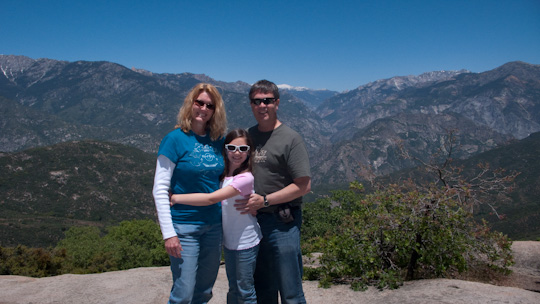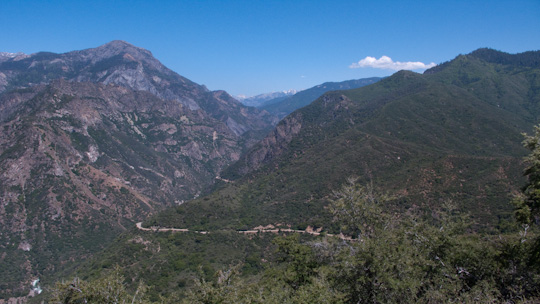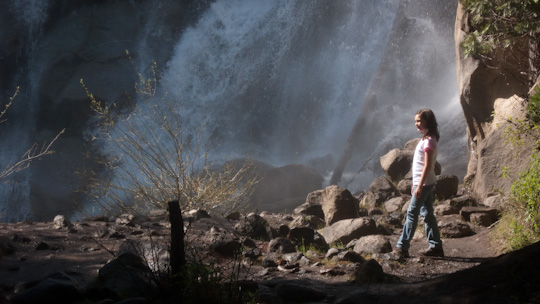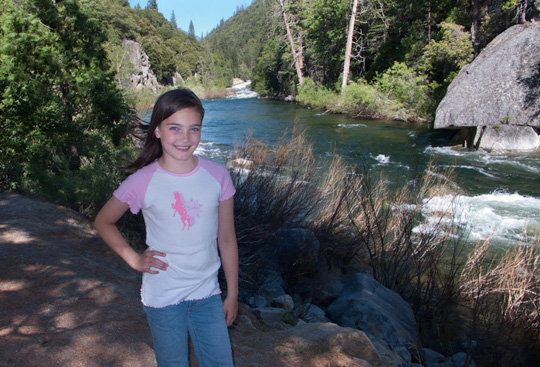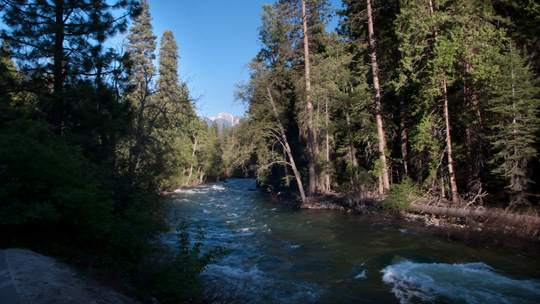 We stopped a multitude of times on our way down into Kings Canyon to take photographs.  It was beautiful.  There was more to see and do than Brad and I had remembered.  Maybe because the last time we were here it felt like 110 degrees.  Sydney had fun at Grizzly Water Fall because she got well misted.  Every time we went around a corner there was something that we needed to stop for.  All I know is we made it to Cedar Grove visitor center at 4:58 and they closed at 5:00.  The ranger checked Sydney's book, took the bag of trash and swore her in as a junior ranger.

We hiked around, did more photographs around Roaring River Falls and finally tore ourselves away to head back out of the canyon.  We caught sunset on our way out and Sydney and her dad took photographs.  Syd got several great shots.  I didn't think we were going to get her back in the car.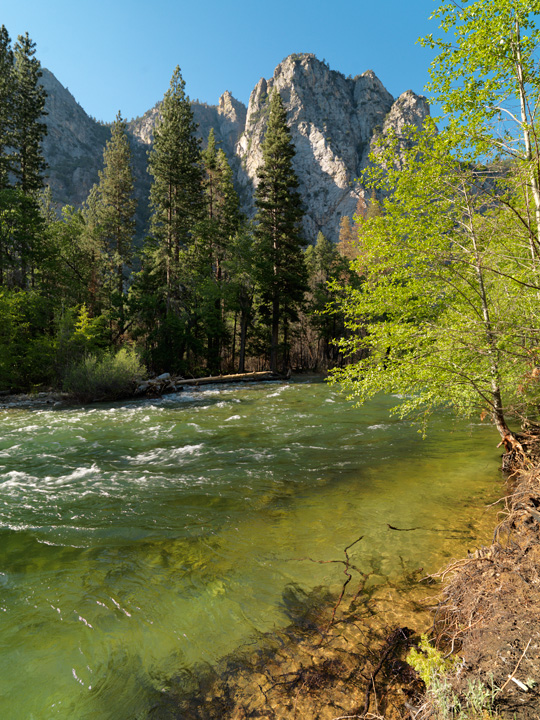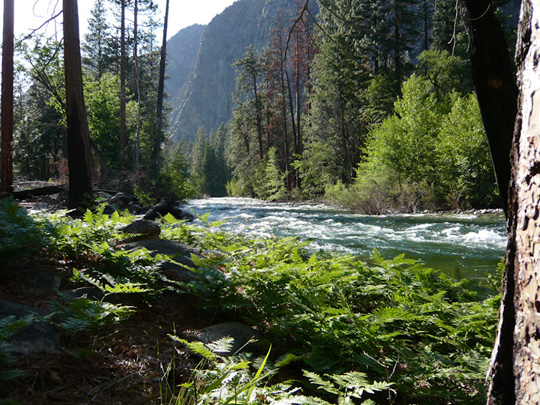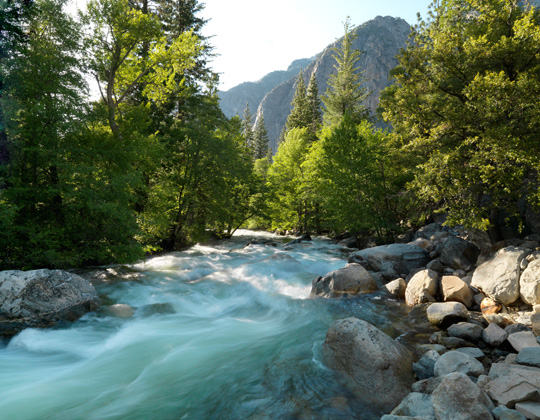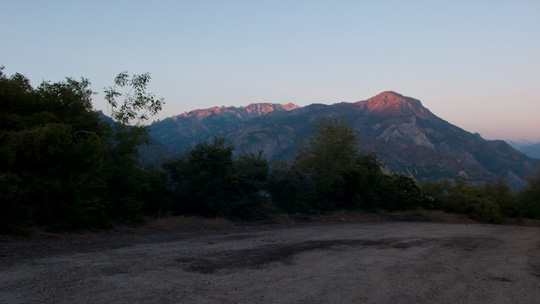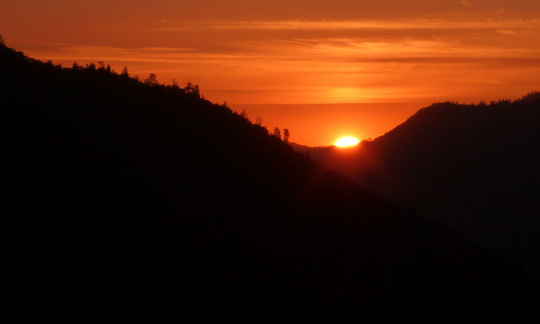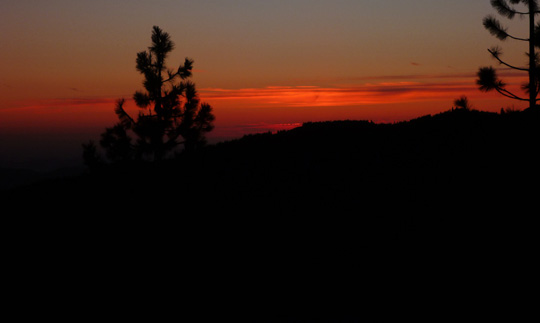 Sunset happened around 8:45 pm and we were still quite a ways inside the canyon.  We would not have cell service until we were out of the park.  By this time, we were supposed to be in Sequoia and once again we had no hotel reservations.  When we got back to Grant Village we asked if they had any rooms in the park but they did not.  They let us use their phone to try and call Cindy at Snow Line Lodge and see if we could come back there.  We couldn't get through.  We decided we would try driving that way and call as soon as we had some service.  About 4 miles from the lodge we finally got through – it was 10:00 pm.  Cindy said they had rented the room we were in the night before but that we could stay in one of the cabins they had.  We were thankful to have anything at this time of night.  She asked when we would be there and I told her we would be pulling up in about five minutes.  The cabin worked out great.  We had lots of room and Sydney could go to sleep while Brad worked on the computer in the other room.
We couldn't have stayed somewhere that had nicer people than Snow Line Lodge.  They are fixing it up little by little and it will really be nice when they get it done. The rooms were not even remotely fancy but very clean.