Posted on 23. Jun, 2010 by Brad Cansler in He-Said-She-Said
We woke up at 4:30 am to take photographs in Yosemite Valley.  It was freezing or close to it.  According to Sydney's journal it was 200 degrees below zero.  She was exaggerating slightly.  It is funny though how quickly you get accustomed to 80 degree weather and 40 feels very cold.  We took photographs all over the valley floor for about four hours and then headed back to our hotel for breakfast.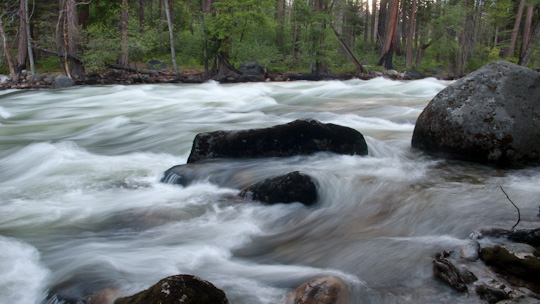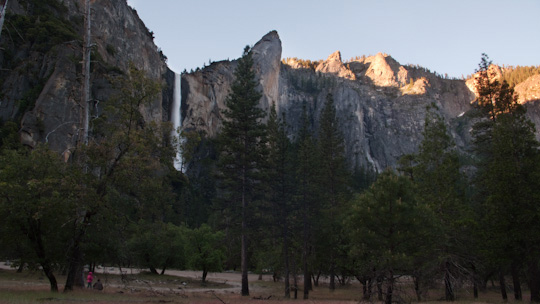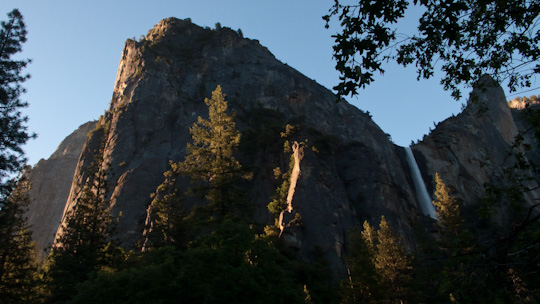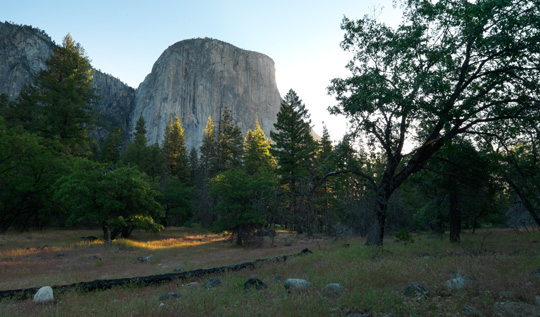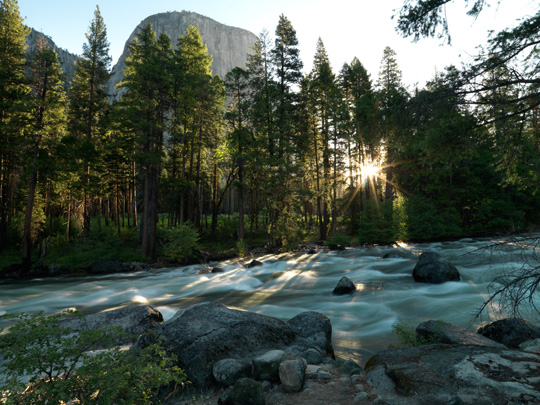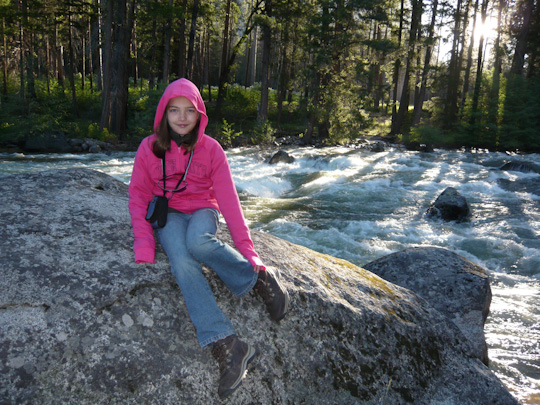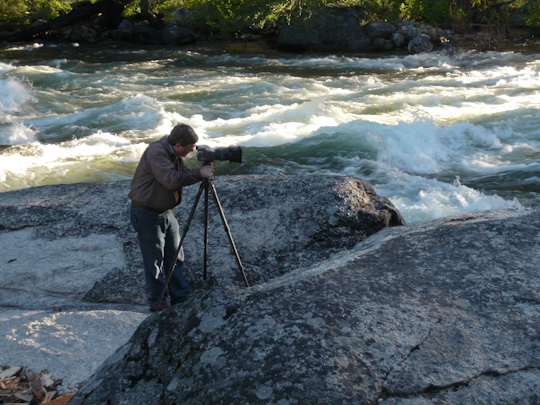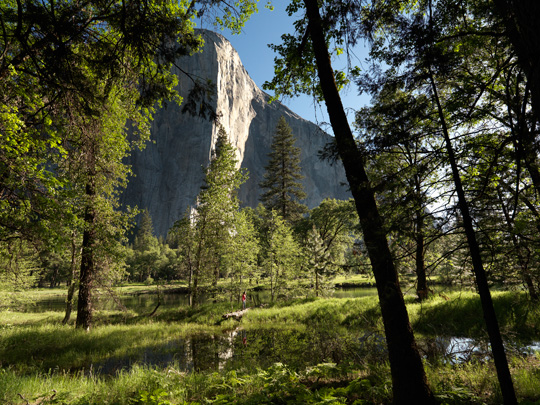 Yosemite View Lodge continued to impress us.  They had a breakfast buffet that was quite good and included a large array of food to choose from.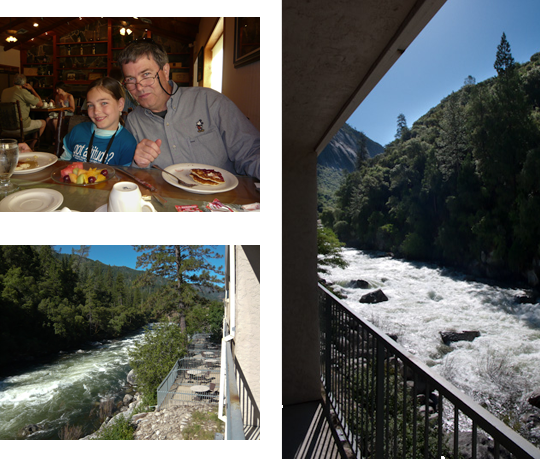 After checking out we headed to the ranger station for the ranger led program and for Sydney to get her Junior Ranger badge.  After the program, Sydney talked to the ranger a long time, asked several questions about the park and told her all the extra activities she had completed.  The ranger asked Sydney to answer any questions anyone had about the program the ranger had just given and said she would be right back.  She came back with a special limited edition patch which she said she wasn't really supposed to give away.  Sydney was so proud and excited.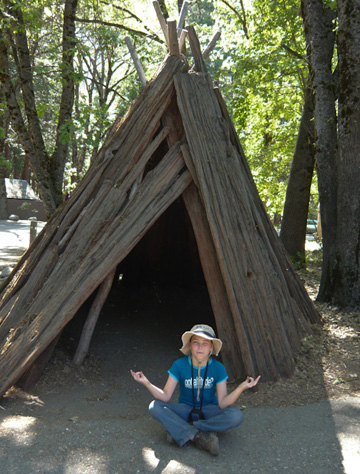 We spent the rest of the day hiking – Yosemite Falls, Cooks Meadow and Mirror Lake.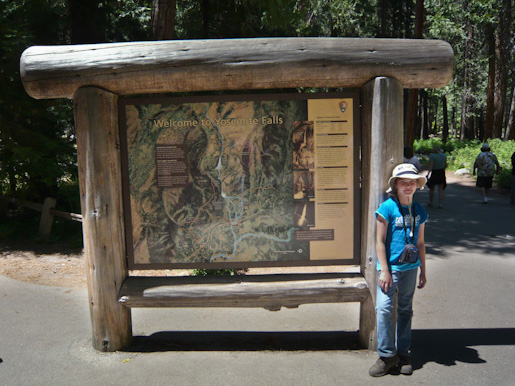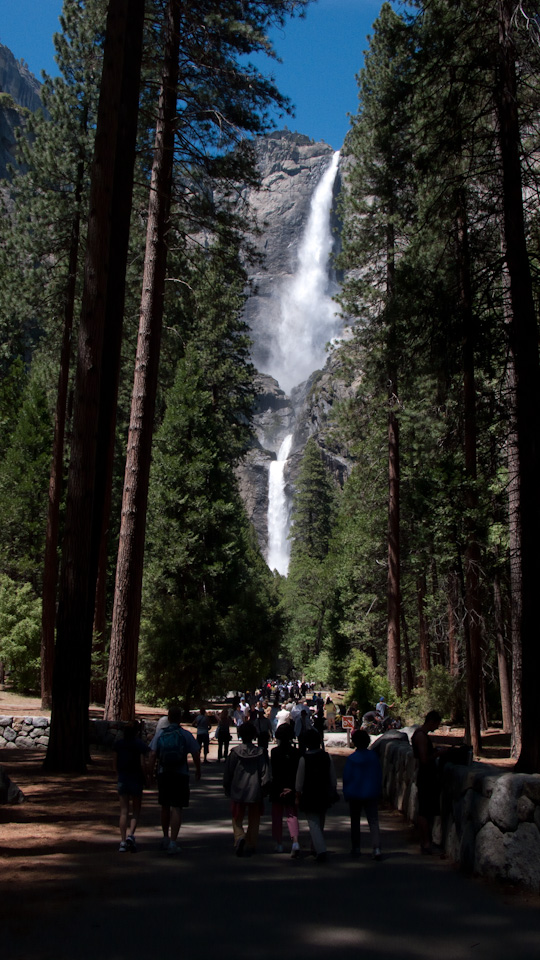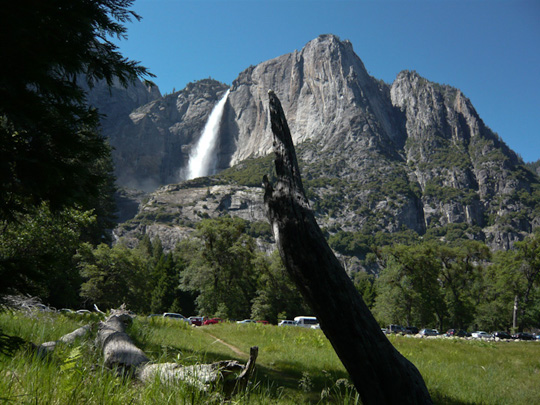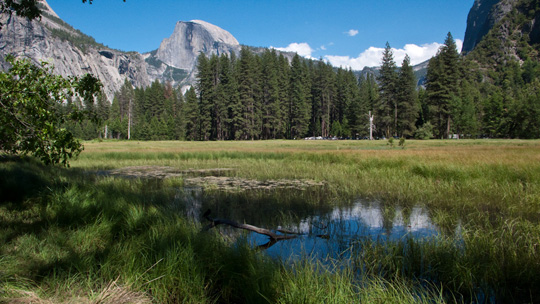 Sydney was very proud of herself for finding this spot in the middle of Cook's Meadow.  She drug us over to show us the view she had found.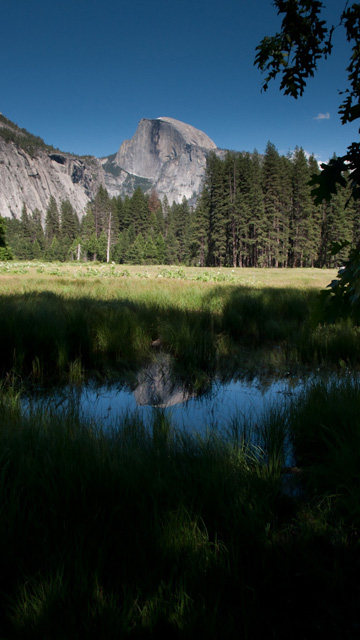 The last time Brad and I had hiked to Mirror Lake (1983), there was this beautiful lake with the reflection of Half Dome as well as other peaks in the water.  No one told me that over the years the lake had filled in with sediment and trees.  I was pretty disappointed when we arrived and there was no lake – more like some puddles (ok, so now I'm exaggerating).  Still it is amazing what a photographic artist can do.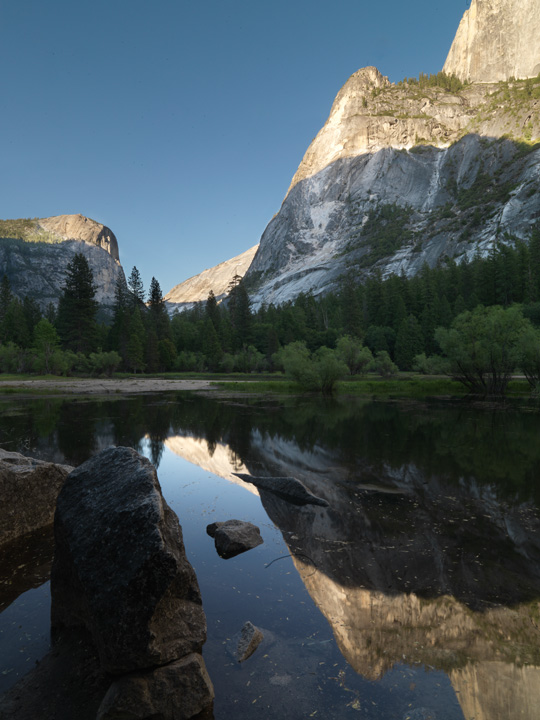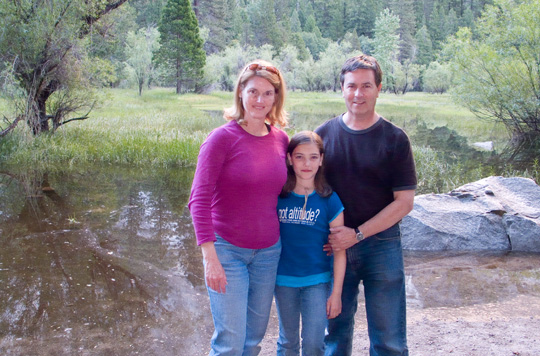 We were staying at Wawona Hotel at the south entrance of the park which was about an hour drive from the valley because the road is under construction.  By the time we got there it was late – again.  We checked in and then asked about some place that might still be open for dinner.  They directed us out of the park to Fish Camp where we found Jackalopes.  We all enjoyed our very late meal.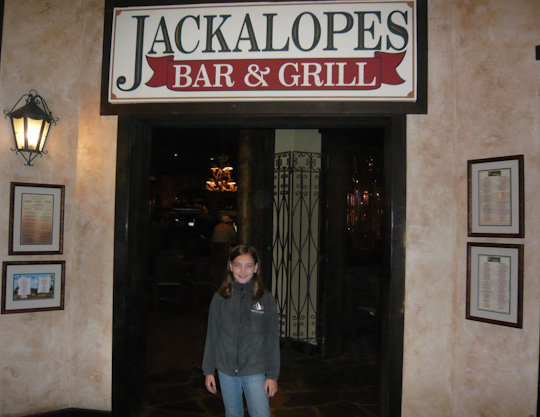 We tried to be quiet as we got ready for bed because we knew our neighbors could hear every sound we made.  We knew this because we could hear one of them snoring and it sounded as if he was in the same room.  We stayed in the newer building so we had our own bathroom – that was worth the extra money.  While I was finding outlets to plug in all our batteries, Brad was busy copying off the day's images.  The outlets were so old we couldn't plug in the laptop so it was fortunate we had a full battery.  When Brad and I finally climbed in bed, I think we passed out as fast as Sydney had.