Posted on 22. Jun, 2010 by Brad Cansler in He-Said-She-Said
Planes, trains, and automobiles.  Seems appropriate because we have been in all three so far this morning and it is not even 5:30 am.  The check in line was packed with people but fortunately we are AA gold members and were able to get in the priority line.  On the way out, our luggage was at the 49.5 lb weight limit.  On the way back, I packed two pair of boots in Sydney's carry on to try and keep us from going over.  I don't know how clothes get heavier during a trip – it must have something to do with being dirty.  One suitcase was 49.5 and one was 52.  The attendant was nice and let it slide.
We all agreed that this had been a terrific vacation and couldn't wait to do it again.  Next time I think we will stay the whole week in one place – maybe.
We boarded the plane, they closed the door and we were ready for take off.  Well, maybe not.  The pilot came on and said there a light on that was not supposed to be and they called maintenance to fix it.  A few minutes later he said we were ok.  But, we didn't move.  A few minutes later he said they had called maintenance back.  After about 45 minutes, we taxied to the runway.  We were still good on our connecting flight in Chicago.  As we taxied into position to take off, you know how the plane is supposed to start going really fast down the runway until you finally are in the air.  Ours didn't.  Instead, we taxied all the way back to the gate.  Once again they called maintenance.  By this time, we knew we were not going to make our connection in Chicago.  We also knew there was only one Chicago to Chattanooga flight in the afternoon, so we didn't know where we would be spending the night.  We finally took off.  There was no point to worry about it, we would get there when we got there and all that mattered is that we got home safe.
When we arrived in Chicago, AA had already re-booked us on a flight to Memphis, with a transfer to Delta from Memphis to Chattanooga.  We grabbed a bite to eat in the Memphis  airport at the Blue Note restaurant.  We were all tired of trail mix and protein bars at this point.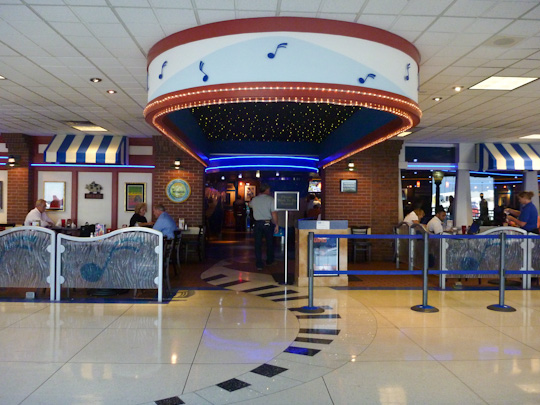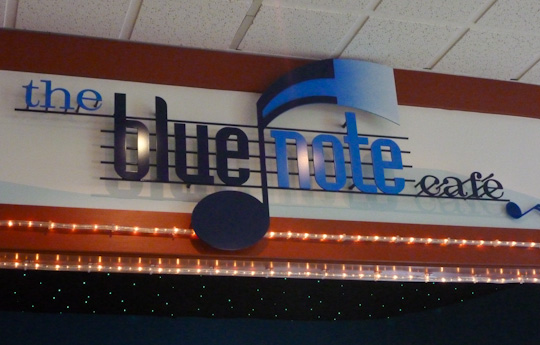 Finally we made it home.  When we got to Chattanooga, there was no luggage.  This was no surprise.  The bad part is no one knew where it was or which airline it was booked to come in on.  We were just glad we made it home safely.
p.s. The luggage arrived a couple days later.  Yea!