Posted on 13. Apr, 2010 by Cansler Photography in Children, Portraits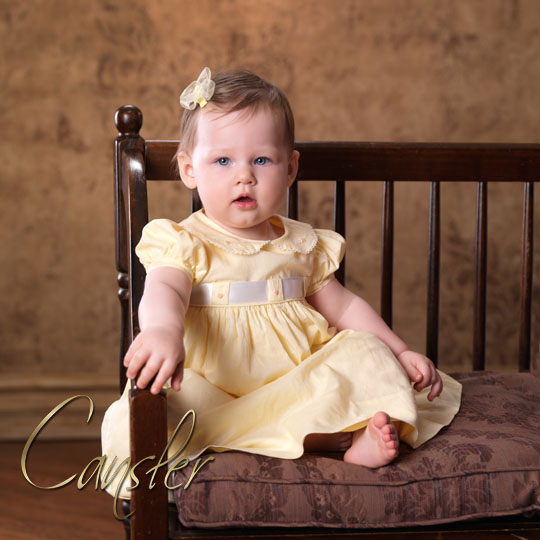 Spring calls to mind daffodils and sunshine…. and Mollie's yellow dress! She brought the on again – off again warm spring weather into the studio with this outfit; and of course, her sunny disposition. Ok, Ok, I'll stop with the allusions to yellow.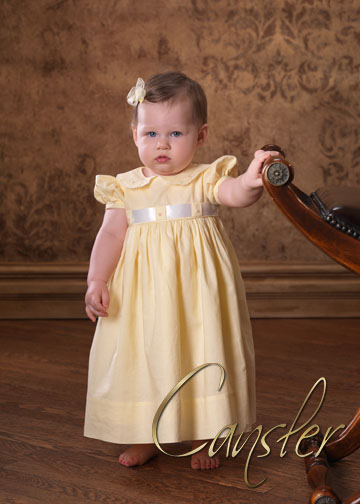 Mollie came to the studio with BOTH Mom and Dad, she must be very special, and charmed Brad and me. We couldn't fight the bright blue eyes, cute cheeks, and sweet personality. And I'll bet neither can you! Brad even let her keep her hair bow, which doesn't happen a lot. She was a perfect Strasburg baby!