Posted on 20. Jan, 2010 by Cansler Photography in High School Seniors
In 2007 we photographed a beautiful young lady from GPS who was graduating in 2008. When mom and dad saw the portraits, mom mentioned that I would probably have to do new portraits of her older daughter who was aw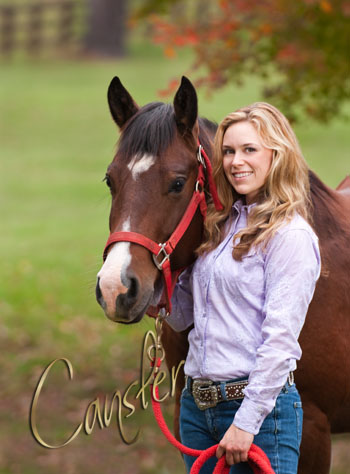 ay at college since the youngest daughter now had "better senior photographs". 
Mom called this fall to schedule her older daughter's session and we discussed the things that she would find interesting. During our phone consultation we learned that Jordan was attending Berry College in Rome, GA and that she was planning on going into veterinary medicine. We decided to do some of her portraits at Berry because she loves horses and that would allow us to photograph her with her horses.  We scheduled an evening session because of Jordan's classes.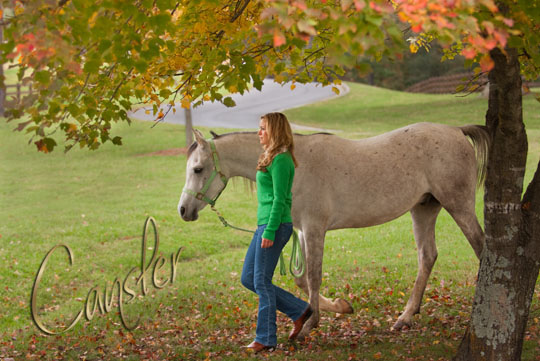 The day dawned nice enough but by afternoon it was cloudy and a little dreary looking. Fortunately, the temperature was ok but it was going back and forth between hazy sun and all out cloudy. Because of her schedule and ours we decided to go for it. When we arrived it was overcast but we  had to make the best of it; it turned out with it being cloudy we were able to do photographs in places we wouldn't have if it had been sunny. Some might say that is making lemonade out of lemons! We did several fun photographs with the horses and then some others just around campus. The last image we did Jordan had to hold still for 16 seconds because the light was fading rapidly. Amazingly she did it, and we got a great photograph.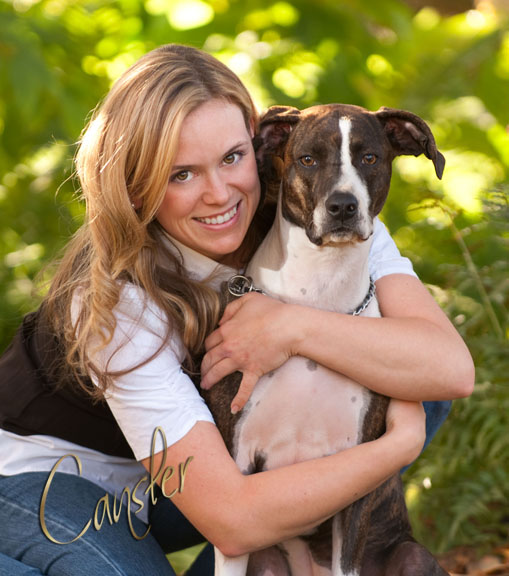 A couple of weeks later Jordan came into the studio to finish her session, the day was gorgeous and so was she. Thanks Jordan for being a good sport.