Posted on 14. Nov, 2009 by Cansler Photography in High School Seniors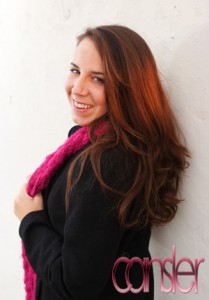 Talk about an Ultimate session. Taylor came in with her mom a couple of weeks ago to start her session, one of the first sessions I helped Brad do. It couldn't have been more fun and easy going! Taylor and her mom were so sweet and fun to hang around with.
Due to all the rain, the busy life of a graduating senior and scheduling conflicts we just now finished up all her photographs and have been dying to share them with you all. So, 2 months, 3 appointments and some 1000 photographs later we have a few of the selected photos that will go into Taylor's book, which I can't wait to start working on!
Taylor had a lot of variety in all the different outfits that she brought, which is perfect for a senior session. Taylor brought cute dresses, jackets, a magenta colored scarf, boots, turtlenecks galore—just the kind of variety we love here at Cansler Photography. She also brought her prom dress which was a white  Grecian goddess-like dress, it was gorgeous! So after we decided on all the different outfits we wanted to do we quickly got started!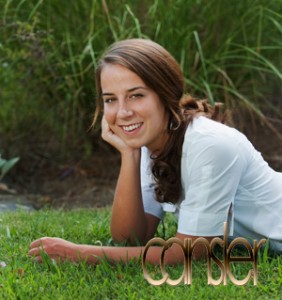 We started upstairs and did some really cute black and whites, but then we wanted to head outside because it was a gorgeous day out. We went over to Coolidge Park and did some really fun stuff by the river, around some flowers and by a really neat sculpture. Taylor did a great job, even when bugs were attacking her, about listening to direction and being patient with us while we fussed over her hair and things, making sure everything was PERFECT. We were rushing all around the park, people probably thought we were crazy, but it didn't matter to us because we were having a blast.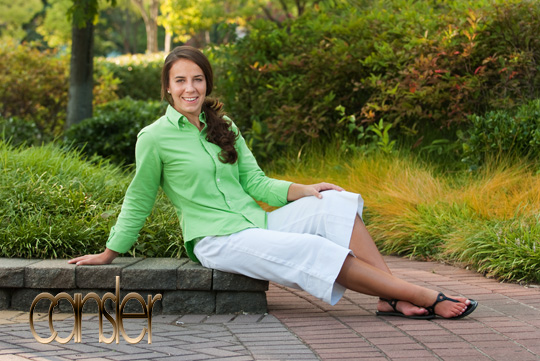 The second session that we did with Taylor we headed over to the Chattanooga ChooChoo, which I had never been to, it was really neat! We found the coolest train that was bright red and Brad thought that it would be just perfect for the outfit she had on. It was! We got some really amazing photos at the train. I think that Taylor and her mom were pretty pleased with them as much as we were.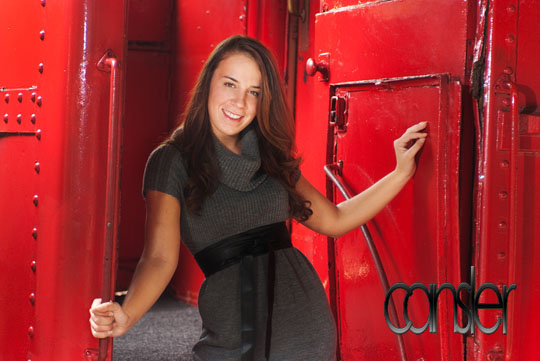 Out of all the different outfits and sessions we did with Taylor, by far my favorite one was the very last one that we did, go figure! We met up with Taylor early one morning and headed over to the faculty club with her  in her beautiful white prom dress. The lighting and setting were just perfect for the dress. They really turned out phenomenal.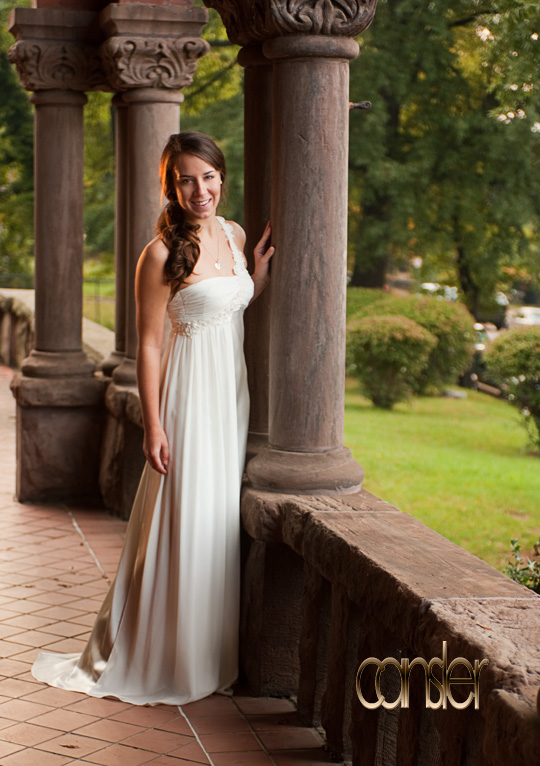 When  Taylor and her mom looked at the photographs they LOVED them as much as we did. It was so much fun working with them and creating some really memorable photos. I wish Taylor the best of luck in all the different schools she is looking at and applying to! Enjoy the rest of your senior year, it already seems to be flying by!