Posted on 15. Oct, 2009 by Cansler Photography in Children, Portraits
A couple of monthes ago one of my clients was in town from Chicago to visit her parents. Her mom had called and scheduled a session for the newest addition to the family. I met Lanie when I did bridal portraits for her at her mom's home several years ago. Since she started her family I have had the opportunity to create a portrait of each of her children at different stages.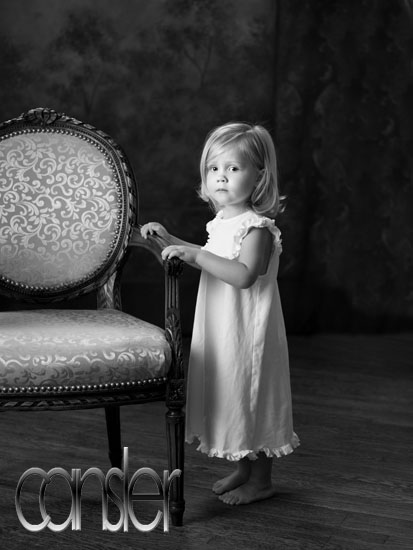 We were going to do photographs to match up with previous portraits that we had done of her older children. As all parents know, children have their own agenda. Annabel was interested in doing her own thing, and sometimes the only way you can get great images if you let them explore and be themselves.
We weren't able to schedule a time for Lanie to look at the images while she was here so I just got around to narrowing them down and wanted to share a couple of them with everyone.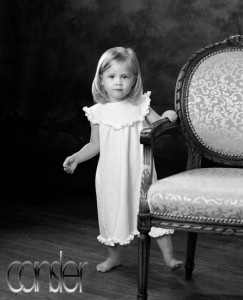 I love the formal b&w look we have seen more people requesting this because it is always classic.