Posted on 16. Oct, 2009 by Cansler Photography in Children, Portraits
Bee called several weeks ago to schedule a session for her grandbabies. Over the last few years we have had the fun of photographing all her grandchildren at three years old. One of the things we have done is to keep the portraits all on the same theme so that they will look great as a constantly growing grouping. This is a common thread that seems to run through all my conversations with grandparents, they want portraits  that are reflective of each childs personality but flows together as an overall collage.
When we had talked on the phone Bee described the children's personalities and told me a little about how they related to each other. Of course the first thing she said was that they were twins.  I was thinking this is going to be fun, twin three year olds, YIKES.  As all of you know everyone talks about the terrible twos but I think it is more like the terrible threes. But I was looking forward to the session anyway because their older brother had been fun to work with so I thought it would be OK.
When they arrived I met them at the car and I quickly knew I had nothing to fear. They jumped out and were excited to meet me and were very animated about telling me about getting their photograph taken. Their mom Liz and grandmother had done a great job preparing them for having fun with us. Thanks guys.
First we started with a couple of images of the two of them together, they were as close to perfect as you could ever expect from three year olds.  I told them to hold hands and then hug each other, obviously we got some silly photographs but what mattered is that we were able to capture the really sweet ones also.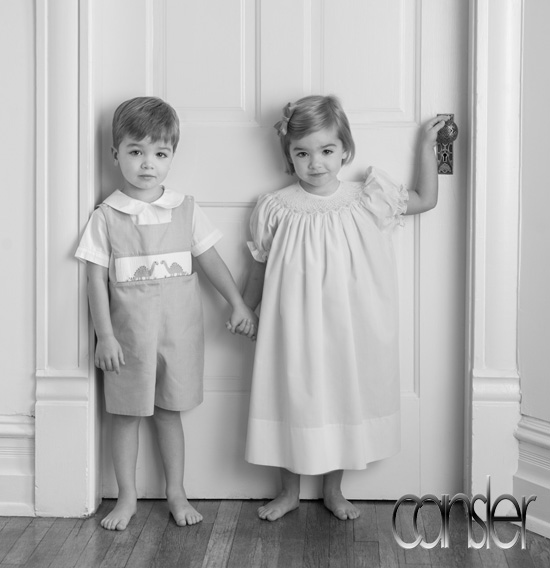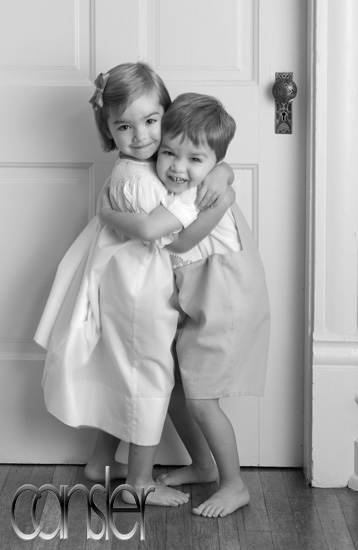 After they were done and they changed their clothes then my assistant Blaire went and got them presents and took them to pet our bunny Sable.
As they were leaving, it was amazing to hear two three year olds tell me thank you for taking their picture without any prompting from mom or grandma. Sometimes the stars align, everyone is in good mood, things go smoothly and we end up with amazing photographs. (Other times nothing seems to go right and we still end up with awesome images, go figure.)
Thanks Bee and Liz for letting me sha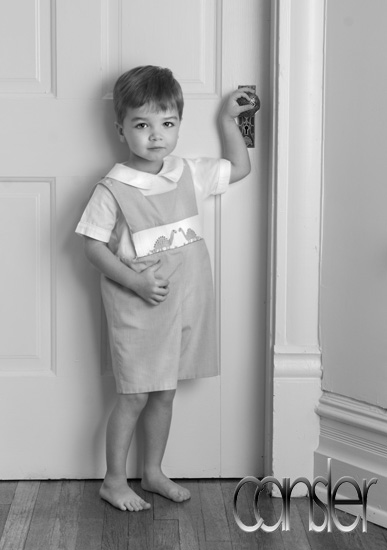 re a brief moment in your children's lives.