Posted on 20. Oct, 2009 by Cansler Photography in Brad, He-Said-She-Said
Wow sun at last! This past weekend we got out and enjoyed our first taste of beautiful fall weather. The temprature was perfect and slightly crisp and the sky a beautiful azure with the sunlight streaming through the trees. Magnifcent. One of the fun things about my job is that I am always noticing and appreciating beautiful lighting.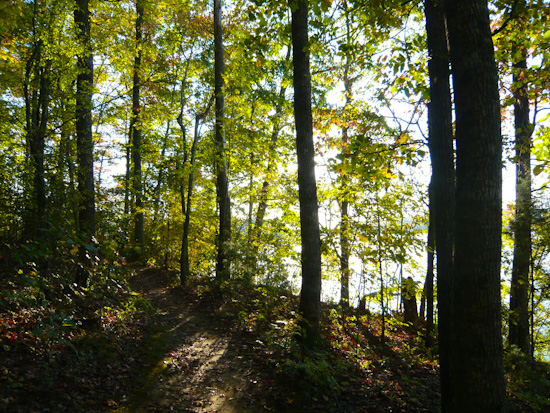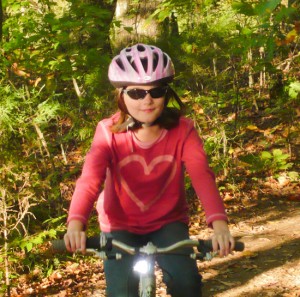 A friend of Helen's had told her about a short trail at Harrison Bay State Park for mountain bikes. So on Sunday we headed over to Harrison Bay about 4:30 pm. Sydney loves to ride her bike but she had never ridden on an actual trail for mountain bikes.  The trail is very easy but has lots of roots and a few rocks  so was a good introduction to mountain bike paths. She had so much fun that we went back and did it again on Monday evening. We went a little later and as we were riding around the path I picked out several spots that I want to do kids or family portraits. Yes, you will have to hike but you will end up with a portrait like no one else. The lighting was beautifully dramatic and the lake shimmered in the background.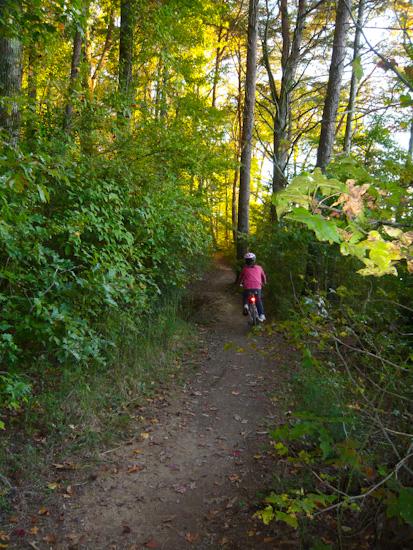 I took a couple of photographs with my point and shoot to give you an idea of how pretty it is. So the first person that calls to schedule a session on this trail will get their session for FREE. It is so cool that I want to do a rustic portrait out there.