Posted on 06. Oct, 2009 by Cansler Photography in Brad, He-Said-She-Said
We just finished with the 2009 Fall Home Decor Show at the Chattanooga Convention Center. My intention was to share images with you each day but as is typical for these type of events everything that could go wrong did. So the construction took much longer than intended and I was just too tired to post. How is that for an excuse?
When we arrived someone had messed up and we were in a booth space that would not work for the set that we had designed. After standing around waiting for what seemed forever(actually it wasn't that long) we were told that we would have to move to a different aisle and location.  Then we began construction. Those of you who have been by our display at the Spring Home Show wouldn't recognize the new display so we thought you might get a kick out of seeing what it looked liked. I know it looks like it went fast it didn't.

HomeShow2009Fall from Brad Cansler on Vimeo.
We went with more of a gallery look to our display as opposed to more of a room like the spring show. At the show some of the comments from clients were that they liked the new look. Let us know what you think.
This image is looking down the main aisle towards our display.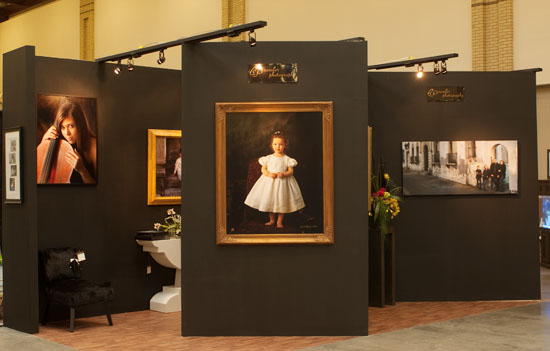 These two images are from either side of the booth looking into it.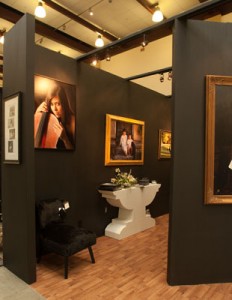 This image is from inside the display.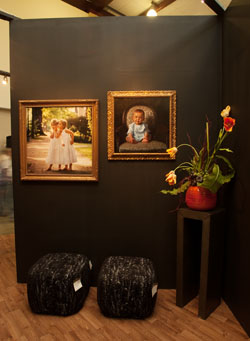 Thanks to my parents Ralph & Vera Cansler, Bob Busby, Blaire Foster, Kliness DeButy and my wife Helen and my daughter Sydney for all their help.