Posted on 20. Nov, 2017 by Cansler Photography in Individual, Portraits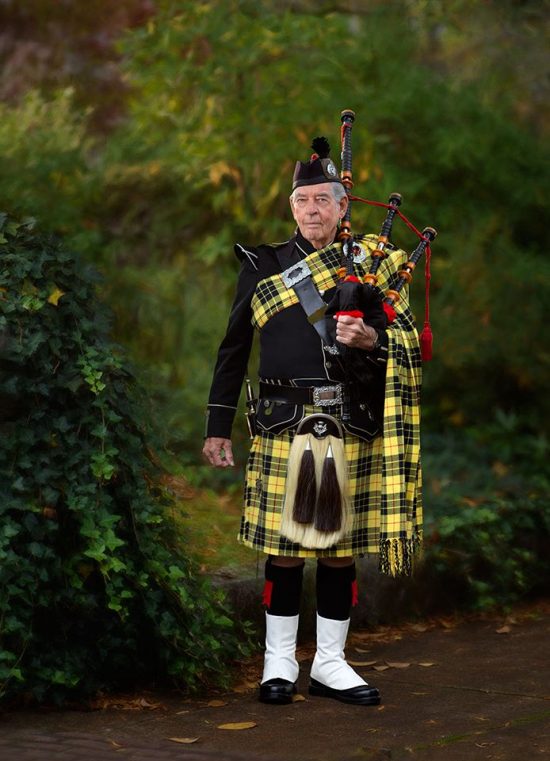 Recently I met Jim O' Connor at a friend's daughter's wedding. We enjoyed his and his wife's company so much I invited him to play his pipes at our Rotary Club to honor our veterans. I wanted to give something special to Jim so I invited him in for a session with his bagpipes.
Last week he came in for me to do some portraits and we created some memorable photographs outside at the studio. Working with him was a blast. He has so many stories to tell and we loved hearing every one of them!