Posted on 01. Mar, 2017 by Cansler Photography in Children, Commercial, Couples, Family, High School Seniors, Portraits
Working on our booth layout for the upcoming Tri-State Home Show starting March 10 thru 12. We are going to be showcasing some exciting new portraits! Make plans to come by and see us. Here are a few images from last year to give you a teaser of what to expect.
Carla and I painting before the walls were all set up.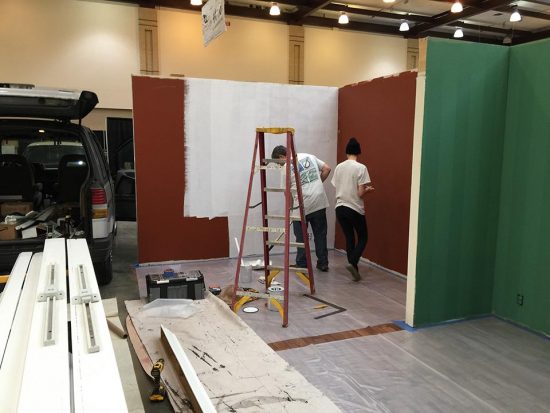 Getting ready to install trim.
Creating the stripes.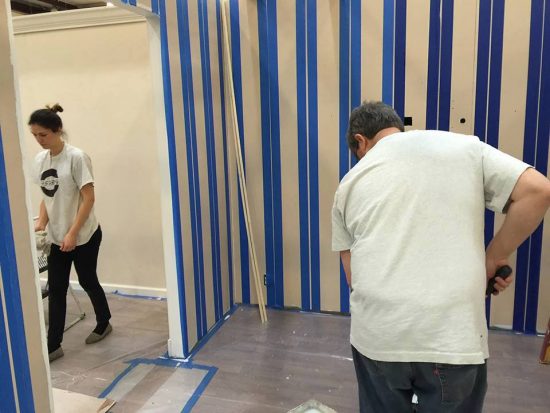 Almost done, except for installing the portraits.
Overall view of booth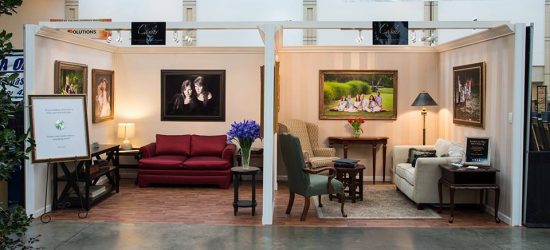 Looking from one side to the other.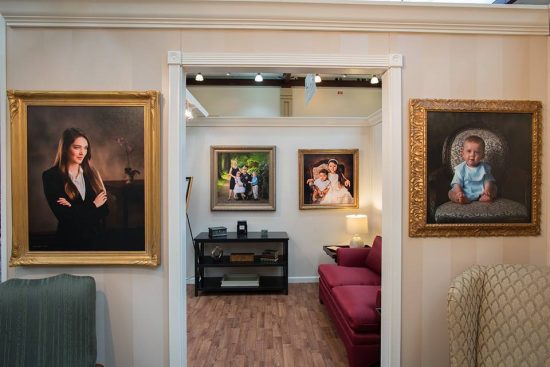 A place to sit down and visit with people.