Posted on 17. Mar, 2016 by Cansler Photography in Brad, Uncategorized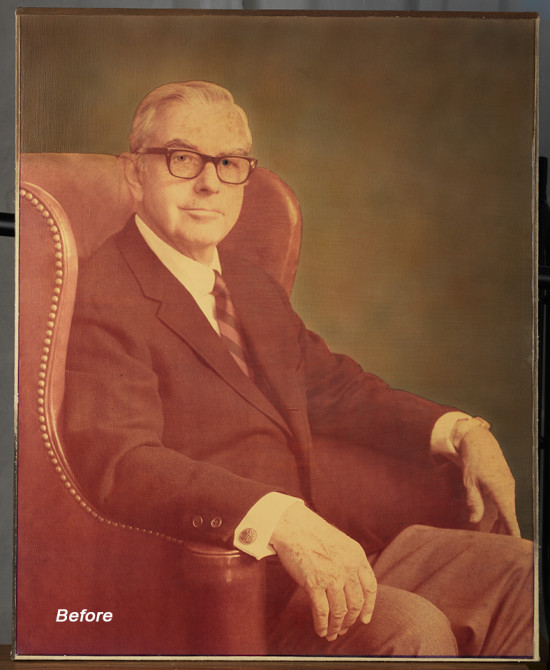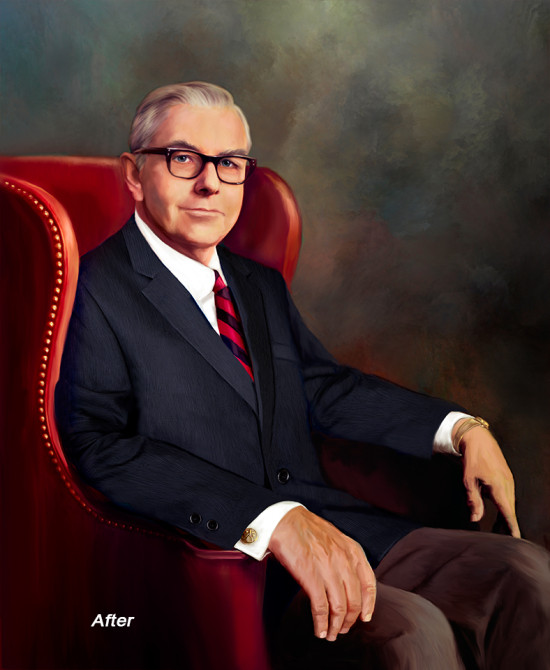 Remember the restoration image of the two sisters we featured in the January newsletter? This is another image that we recently restored and it was a whole different animal from that one. I took one look and said it would be very hard to restore this image photographically but we could create a stunning painting from the classic pose and great lines. Betsy searched through albums to find another small image that was not as faded so we could get an idea of the colors. She also shared some snapshot images to get the eye color correct. What an honor to be able to bring back a cherished portrait of this family's patriarch.
Knowing that what I'm doing with restorations like this, gives new life to something that carries so much value, is one reason I love what I do! Whether you want a new portrait or to restore a treasured heirloom, the joy and memories are priceless, so call us!
Dear Brad:
Thank you so much for the portrait of my late husband, Leonard.  It is just wonderful. 
Before my husband's passing, he urged me to remove the old portrait from my prominent place in the living room.  He felt it was so damaged by heat/light that it should be removed until it was repaired.  After discussing the matter with you, and deciding upon the new course of action, to retire and replace, I am so pleased with the result.  As I indicated to you, it was important to me.  I am so proud of the new portrait and when the time comes to hand it down, I will do so with great pride.  Also, I am confident the person receiving the portrait will also be proud.
My friends who have seen the portrait are very impressed – so am I.
Sincerely,
Betsy Tanner