Posted on 25. Sep, 2011 by Cansler Photography in Uncategorized
Last night was a historic night for the Chattanooga Symphony Orchestra. Not only was it the premiere of the CSO's Master Works series but it was the new music director's debut. Kayoko Dan is the youngest music director in the CSO's 79 year …history and in addition to this distinction she is also the first women. I am very excited about the direction of the CSO and am thrilled to be part of the organization. Here are a couple of photographs from the event last night.
It was also very cool to have my name on the front of the CSO season brochure and to have the opportunity to display for the first time Kayoko Dan's portrait along with the other principal musicans from the CSO.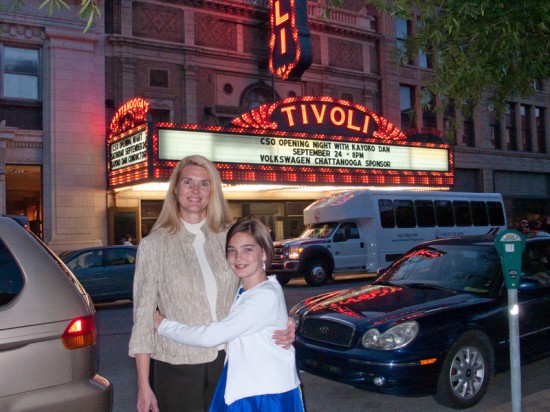 My wife Helen and daughter Sydney before the concert.