Posted on 09. Mar, 2011 by Cansler Photography in Brad, He-Said-She-Said
Well I am finally catching my breath, well a little. We just finished the Tri State Home Show a few days ago and I am still trying to get caught up. Immediately before the show I went to Palm Springs for the annual Senior Portrait Artists event. It is always a fun time but the days are long starting at 7:30am and going until you drop at 11:30pm or maybe 12:30am. It may sound like a party and it is if you mean learning new marketing ideas, photographic techniques and photographing beautiful models! The weather was beautiful most of the time that I was there but a rain front moved in and rained for about 24 hours which is very unusual for Palm Springs. All that to say when I got back I needed a vacation but it was not to be because first thing Monday we started working on the Home Show. This was my 12th year of doing the Home Show and after last year I swore it would be my last. I decided that this year we were going to go for all new samples so every image in the booth except for one was new to the show.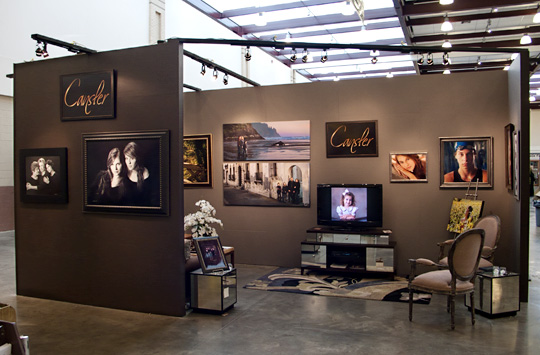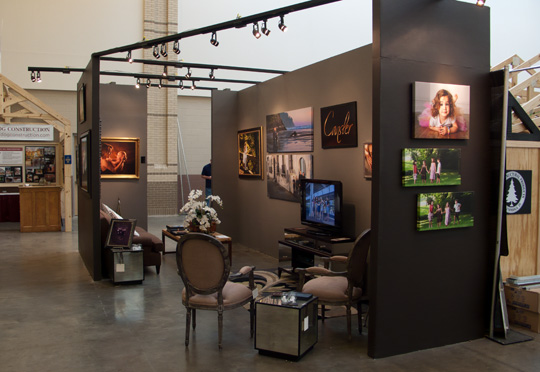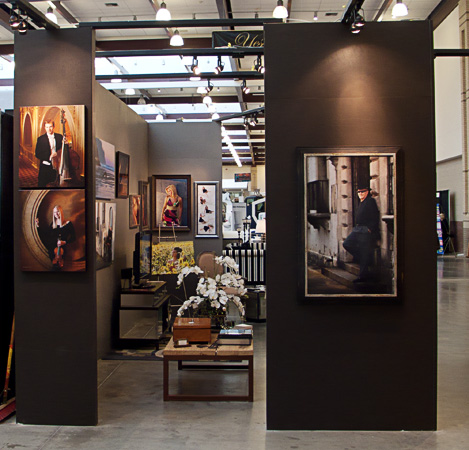 It was a pleasure getting to see so many of my favorite clients who came by and visited. Oh well I guess I'll have to do it again next year, well maybe. This year we again changed up the design keeping the gallery feel from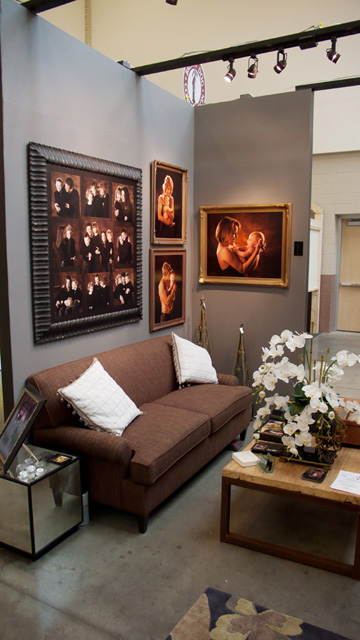 before but adding a couple seating areas for comfort and the ability to chat with interested prospective clients.  
I have to say a BIG thank you to Tim Bryant of Tim Bryant Interiors who again helped out with all the furniture. It is great to have friends that you can count on. He is trying to con me into doing the Atlanta show. Any comments?