Posted on 05. Mar, 2011 by Cansler Photography in Bridals, Commercial, Portraits
The last three weeks whew! It has been a whirlwind that I will be sharing with you some of the things that happened but this is about fashion. A couple of posts ago I wrote about Madison and her fashion designs www.designsbymalyse.com. Since then a lot has happened for her, an article in New York Times, a feature in Cityscope and in the Chattanooga TimesFreePress. Several weeks ago we had scheduled a time to photograph her new bridal designs that she will be introducing for fall in New York. As always with these types of photo shoots everything is on a deadline, no stress for anyone(just kidding). We had picked out a possible model for the dresses but at the last minute found out that she had recently gotten a large sleeve tattoo that couldn't be covered up(stupid if you want to model). So at the last minute we booked a different model that turned out to be perfect. Serendipity to the max!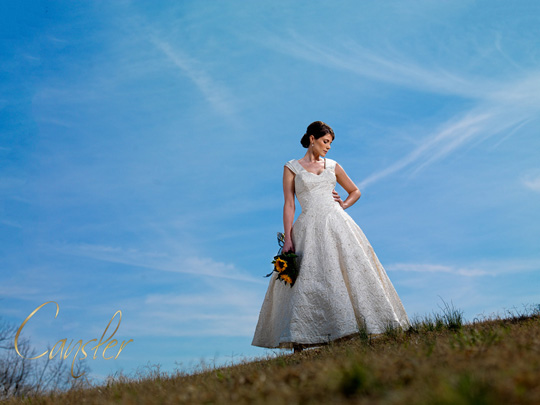 The day of the shoot dawned beautiful and warm the makeup and hairstylist arrived at the studio to do their magic on Christy. All I can say is that Christy is a pro, she was wonderful to work with and made me look good. I didn't have to tell her twice how to do something and the really amazing thing was once I explained something she remembered it for the next shot and location without being reminded!  I am looking forward  to working with her again.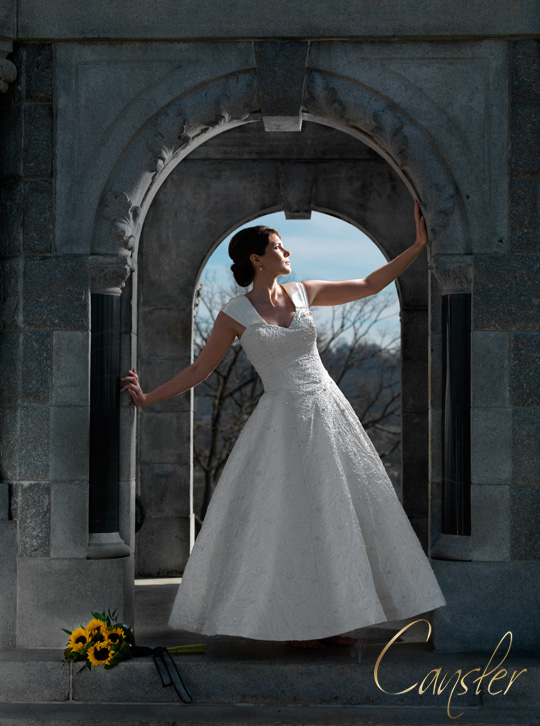 Madison and I had talked about her vision and what she wanted to communicate with the photographs. She explained that she wanted photographs with a little edge and that she expected me  to push  outside my box. Since we were doing these photographs in the middle of the day in bright sun I was already working outside my normal box. The first shot we did was a take off on the Scarlett O' Hara shot from Gone With the Wind were she is silhouetted against a great expanse of sky. To say that this session was fun would be an understatement because I was given carte blanche to interpret Madison's ideas.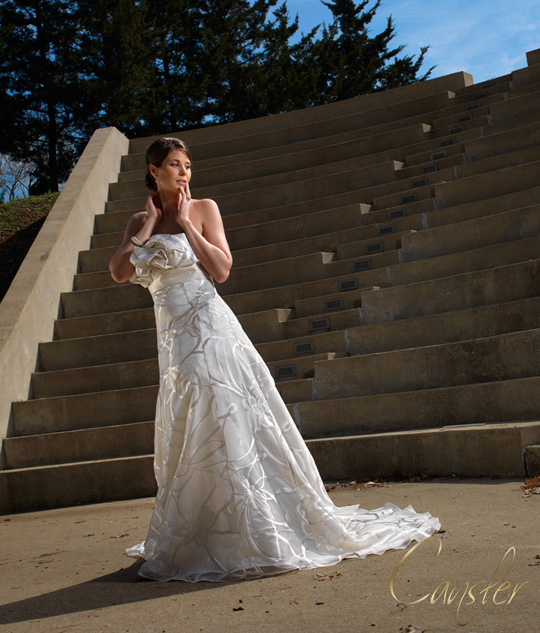 I wanted to share these few images with you. You are going to see some more of Madison's amazing designs in the coming weeks.