Posted on 12. May, 2010 by Cansler Photography in High School Seniors, Portraits, Uncategorized
So the story goes like  this; Brad has this crazy idea for trashing a prom dress, decides Ginny is perfect for the photographs, and the end result is fabulous! Ginny is creative, fun, and apparently willing to be talked into ruining clothing for the sake of a cool idea. She had a friend create the wonderful make-up look – of course she knows artsy types, I told you she was creative, and bought the dress from another one. And the best part is, they didn't know what they were involved in until this blog post! Did I mention Ginny is also good at keeping secrets?
The concept was to create a senior portrait that had the feel of a high fashion magazine spread, something you would see in Vogue or Interview. We used "Hollywood Lighting" in some of them; those are the ones with lots of shadows and an elegant feel to them.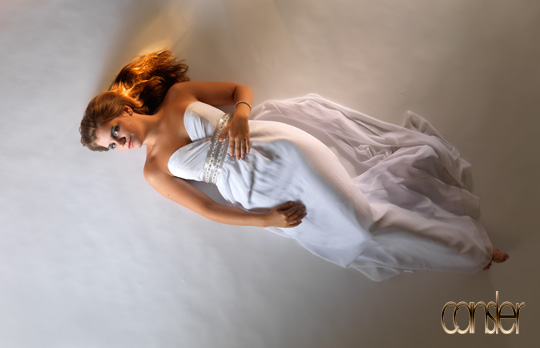 After we got the "pretty shots" we went avant-garde. Yes, we rolled paint on her while she was in the dress. It's not as easy as you would think! And according to Ginny, COLD. But she dealt with the uncomfortable floor, cold paint, and "Don't move" orders just like a true model. And just when she thought she was finished, Brad tells her he's going to splatter paint on her. She just went with it. Her only concern was that it didn't get in her hair. No pink and teal hair for graduation!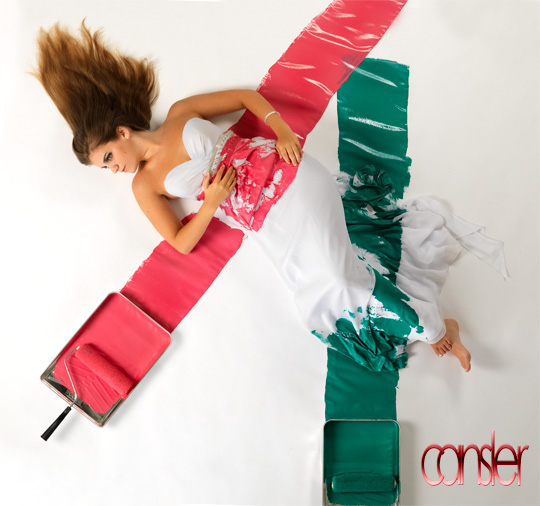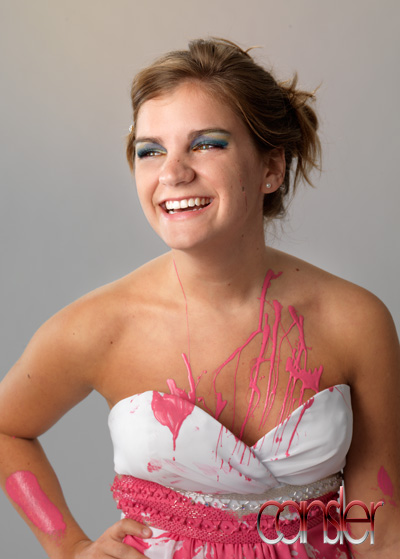 The finished portraits were just what we wanted and more! Thanks Ginny for putting up with us. And thanks to her mom, Jody, for not freaking out that her little girl looks VERY grown up in these portraits.