Posted on 13. Apr, 2010 by Cansler Photography in Portraits, Uncategorized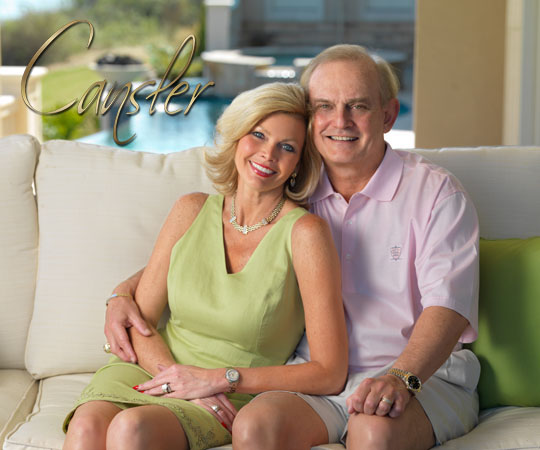 Cindy and Earl are one of the family's we photographed for the Tour du Jour, which took place last weekend. Originally, we intended have the portrait session inside, and we did start there, but it was such a beautiful day we were able to move outdoors for the casual pose. The wind was blowing pretty hard but with Brad's skills and experience you would never know by looking at the portrait! Cindy and Earl were good sports. I know those warm weather outfits were a little cool that day.  
In fact, the images are so different in tone that they could have been taken months apart, the formal one in the fall and the casual one in spring. It's amazing that moving just a few feet so completely affects an image. But hey, everyone likes choices, right? After all, variety is the spice of life!