Posted on 19. Apr, 2010 by Cansler Photography in Children, Portraits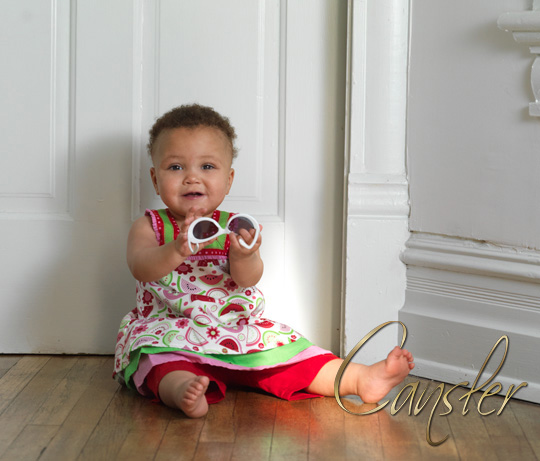 This little cutie is Ava. She is one of the children to be featured through our work with the Children's Miracle Network. Looking at her now, you would never guess that when she was born prematurely she weighed only 1 lb. 11 oz. Her cherubic cheeks and go-for-it personality certainly do not give the impression that anything happens on anyone's schedule but her own. 
In fact, we could hardly get this ball of energy to sit still! And this little girl moves fast; Brad had about 2 seconds to get the shot before she was off after her favorite toy- a blue ball. Most of the portraits are a brief moment in time, a blink, and now the image only exists in the camera. But those single instants caught the smiles and laughs of Ava perfectly.