Posted on 20. Apr, 2010 by Cansler Photography in Couples, Portraits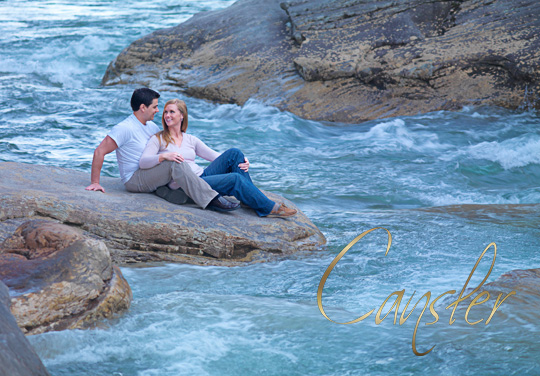 Abigail and Kevin came in for an engagement session that was to take place outdoors. They liked the setting of a family portrait in the studio and wanted to use the same location. That week it rained… and rained…and rained. So the cute little creek that Brad had in mind was now not so little. Supposedly, on a normal day, this little stretch of water is dotted with rocks that are like stepping stones, making it easy to walk all the way across. At least that's what Brad says. As you can see, we did not walk across the creek.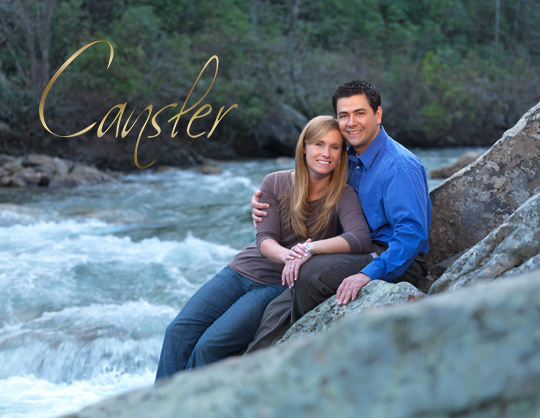 But Brad worked his magic and we got some great photographs. Brad was waaaaay up the creek and he and I were using our cell phones and extravagant hand gestures to communicate. Abigail and Kevin were great sports. I really think they were trying not to laugh at us; I'm rock hopping to fix Abigail's hair, Brad is waving his hands about to tell the couple how to sit and they have the biggest grins on their faces. They are such a happy pair that we had to tell them NOT to smile so big. In the end though, the images are beautiful and Brad and I got to hang out with a really cool couple. Abigail and Kevin we wish you all the best in your new life together!