Posted on 17. Mar, 2010 by Cansler Photography in Individual, Portraits, Uncategorized
Sarah was another beautiful woman we photographed for Women's Health Associates. Beware! She will make other pregnant women jealous! I mean, just look at her. With all that blonde hair she's angelic.
Teeny tiny except for her belly she walked into our studio full of confidence and not shy at all. This is her first pregnancy, and you would never know it. Sarah knew how to move gracefully even though I'm sure she felt off balance. At least that's what she SAID, but I'm not positive I believe her. But maybe having her sister around helped.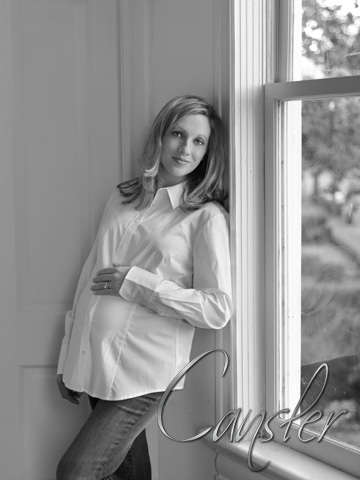 Sarah's lighter skin tone and hair inspired us to create a totally different look for her than our last pregnancy session. To highlight her features we used softer backgrounds and TONS of light. After all, we don't want the background to compete with her lovely face. She and her sister were great sports and we had a blast together.