Posted on 21. Oct, 2009 by Cansler Photography in Family, Portraits
Paula called to schedule a session for her newborn daughter  a few weeks ago with the target of photographing her when she was ten days old. This type of session is one of my favorites. For all of you who have had children you remember how fast they grow up. Well, when they are a couple of weeks old they change daily. The fun thing about capturing them at 10 days to two weeks is how tiny they are in relationship to how big they will be even at 3 months. We had photographed Paula and Steve's twins when they were 17 days old but they were a little early, so wanted to do photographs that would be complimentary of the new addition so we scheduled for 11 days old.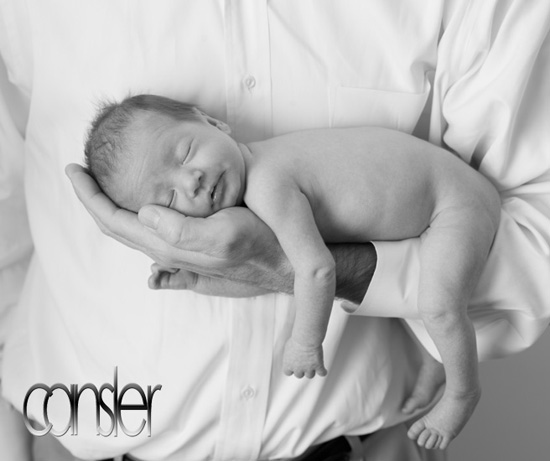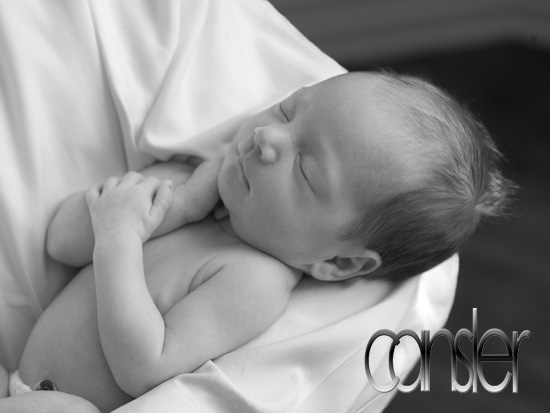 She even opened her eyes for a couple of shots. When we had photographed the twins at 17 days one of the twins wouldn't close her eyes and the other refused to open hers! According to mom they are still like that at 5 years old.