Posted on 06. Oct, 2009 by Cansler Photography in Brad, He-Said-She-Said
The 2009 Home Decor Show just ended and I wanted to share how much I appreciate the people that helped make it a success. I think my first real introduction to Tim Bryant was several years ago when a new client came in to talk with me about doing portraits of her children. She told me that she was meeting with her decorator and that he had told her she needed a portrait of her kids over her fireplace. Then she went on to say that he told her that there was only one person for the job and that was Brad Cansler. After that I figured I needed to get to know this decorator! Tim has helped me out over the last couple of years with my Home Show display and it has been greatly appreciated. When we were talking about the upcoming show he said he would like to have something striking and contemporary for his display. We discussed the colors that he was showcasing and I decided to do something I have never done before. Recently at a trade show for the photographic industry I had seen a new product that caught my eye and I thought that it would be perfect for Tim's display. As per normal for me everything was at the last minute but my lab came through and I received it right before the show opened. It so happens that the subject in the image is one of my favorite people. I have been photographing Lexi since she was 6 monthes old. Since she and her family are huge VOLS fans it seemed appropriate to photograph her in a orange sweater! This color just happened to be perfect for what Tim was doing.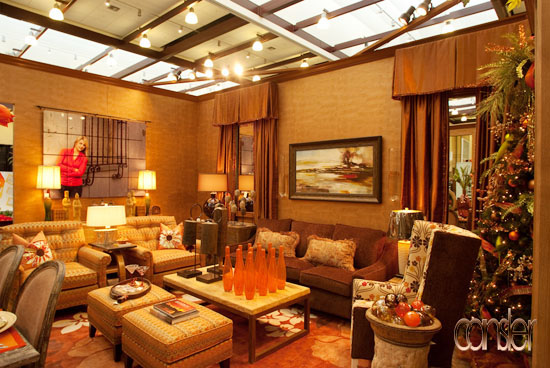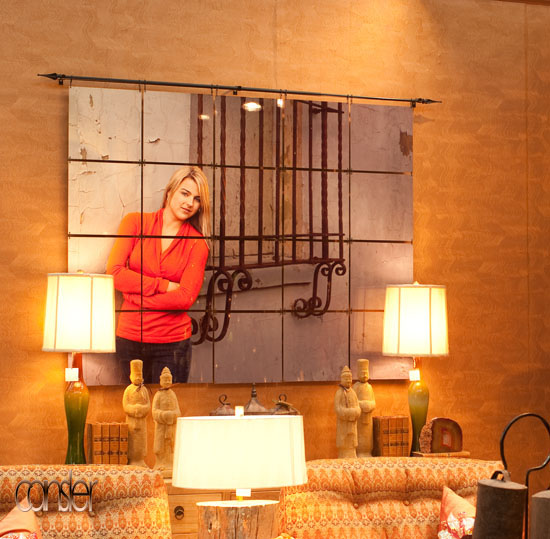 Tim's booth looked awesome(as usual) so for those of you who didn't make it by, enjoy these images.